The Social Impact Prize
At Sussex we encourage our students to bring about positive social change through enterprise. The Social Impact Prize provides the financial support required to bring some of the best ideas to life and hopefully create real world impact.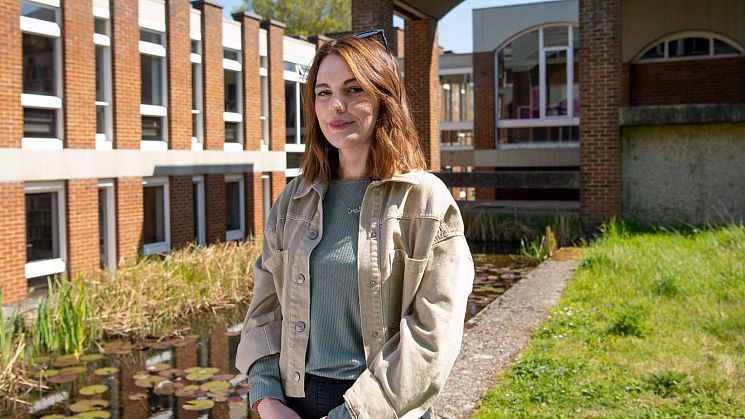 The Social Impact Prize is a competition open to Sussex students and recent graduates. The Prize is awarded for a sustainable business idea that has social impact at its heart. Each year, students are invited to submit their proposal on paper; a shortlist of candidates are then invited to pitch their idea to a panel. The very best idea wins the cash prize of £10,000 to invest in their business and bring their idea to life.
Sussex alumnus, Simon Seagers (Electronic Engineering,1990) personally sponsors the prize money for the competition.
"We have so many people working towards solving First World problems, but it would be great to examine how advances in technology can be applied to creating positive social impact. I'm happy to do something towards encouraging that kind of thinking," he says.
In 2020, the Social Impact Prize was won by Literature & Philosophy MA student, Louise Harman. Louise has developed a unique model for grief counselling, Louise on Death, which aims to change the narrative around mourning with a focus on curiosity instead of recovery. Profits from Louise's enterprise will be reinvested into support services for the older generation.
Previous winners of the Prize include Lucy Hughes, who used fish waste to create a compostable alternative to single-use plastic. Lucy then went on to win the UK James Dyson Award.
Mustafa Khraishi and co-founder Fergus Morris were awarded £10,000 for their product Adaptive Diagnostics. Their invention could dramatically increase the speed of testing for meningitis and sepsis and lower the cost significantly. It has enormous implications for healthcare delivery in the developing world.
Joanna Kmiec and co-founder William Halle were awarded £10,000 for their product Deadline.Live. Their idea was to develop a bracelet that combined an app and Bluetooth to provide a safety net for people living alone with serious illnesses. The bracelet acts as a 'dead man's switch' – alerting friends and family when the owner doesn't check in regularly.
I guess I feel that I want to give back some of what I gained from Sussex. There's also a sense of wanting to steer the world in a direction that I'd like to see it go in, to be more socially aware about what we create and how it's used. The experience I had at Sussex was pretty good, so if I can pay that back in some way, then why not?

" Simon Seagers
Electronic engineering 1990
There are lots of ways in which you could support Sussex, if you are interested in finding out more about philanthropic support, please get in touch with our Head of Development, Robert Yates at robert.yates@sussex.ac.uk.
You might also be interested in: