Our people
The Sustainability Team
Sam Waugh, Sustainability Manager
Email: s.waugh@sussex.ac.uk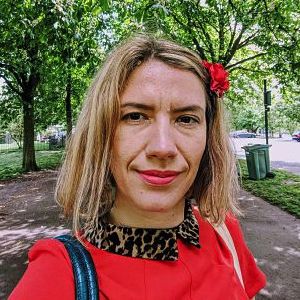 Sam has an MSc in Global Politics and spent most of her career working in the Civil Service, where she regularly advised Ministers in Whitehall and Westminster. She began her career in Government as a Specialist Advisor on Refugees and Housing before taking up a number of Head of Policy and Strategy Roles within four Government Departments, including the Department for Energy and Climate Change and the Office of the Deputy Prime Minster.
These roles included Head of: International Relations and Trade Policy, Energy Efficiency Policy, and Biofuels Policy. She also worked as the Organisational Effectiveness and Innovation Manager at the Department for Transport.
Sam left the Government in 2018 to move to Brighton and be nearer to the sea and nature. She joined Sussex in 2020 after a brief period of providing sustainable development consulting (with a focus on equality impact assessments, sustainable procurement, and inclusive and accessible design) for a major consulting firm. In her spare time, she likes to spend time with her pets, write and perform comedy, and play the ukulele very badly.
Sam says, "I love being at the University of Sussex, I have never worked with so many people who are passionate about sustainability and want to build a better world. Since arriving at the University, I have been given an opportunity to make real change and I never feel as if I am being asked to green wash. I am really looking forward to continuing to work with staff and students on co-creating and delivering on this important agenda."
Juliet Richardson, Graduate Sustainability Intern (Research and Analysis)
Email: jr605@sussex.ac.uk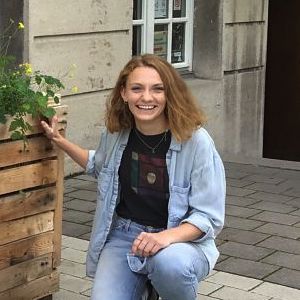 Juliet joined the University Sustainability Team in November 2020. She undertook the MA in Environment, Development and Policy at Sussex in 2018/2019, during which time she helped to set up and volunteer for the Food Waste Café.
After returning to her hometown in Germany and working for a local Transition Town Initiative in their project 'SDGs go local', with a focus on participatory decision-making, empowerment and local action, she is excited to be back in Brighton and to have the fantastic opportunity to develop her skills within the field she is passionate about.
Juliet says: "I really enjoy the multifaceted nature of my position and engaging with various stakeholders across the university and beyond. Being passionate about climate justice, I am eager to help reduce the university's environmental footprint and create a more sustainable, ethical and inclusive Sussex."
Martha Knott, Graduate Sustainability Intern (Communications and Engagement)
Email: mk581@sussex.ac.uk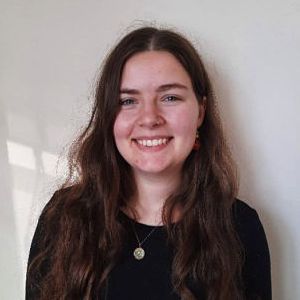 Martha joined the Sustainability Team in November 2020 after graduating from Sussex with an MSc in Global Biodiversity Conservation. She is particularly interested in biodiversity, waste management, and sustainable procurement, and enjoys bringing people together to work around sustainability.
Martha was involved in sustainability focused student societies and campaigns throughout her four years at Sussex, including co-founding Sussex Sweatshop Free Campaign and Leave No Trace society, and helping to set up and volunteering with the Food Waste Café.
Martha says: "I'm enjoying the opportunity this internship has given me to continue the sustainability work I was doing as a student. It's been great to take part in the many conversations with stakeholders that have fed into the new Sustainability Strategy and I'm now looking forward to further working with our students and staff to implement the strategy and make sure that everyone at Sussex can get involved."
Sustainability Committee members
Adam Tickell, Vice-Chancellor (Chair)
Jason Oliver, Director of IT (Corporate Sustainability Lead)
Robert Hutton, Director of Estates, Facilities Management and Commercial Services
Samantha Waugh, Sustainability Manager
Richard Follet, DPVC International
Sue Baxter, Director of Innovation and Business Partnerships
Ian McKee, Assistant Director of Finance(Supply Chain and Systems)
Joseph Alcamo, Director of the Sussex Sustainability and Research Partnership
Tim Foxon, Professor of Sustainability Transitions (Science and Policy Research Unit)
James Hakner, Senior Communications Officer
Roseanne Steffen, Student Living and Sustainability Officer (Students' Union)
Annie O'Connor, Sports, Societies and Events Officer (Students' Union)
Sussex Students' Union Sustainability
To find out about our Students' Union and their sustainability work, visit their Sustainability page or contact Becca Finney at becca.f@sussexstudent.com.