Our people
Get to know the people in the Sustainability Team and find out how to contact them.
Contacting the team
To contact the team and get involved in sustainability, email sustainable@sussex.ac.uk.
Sam Waugh, Sustainability Manager
Email: s.waugh@sussex.ac.uk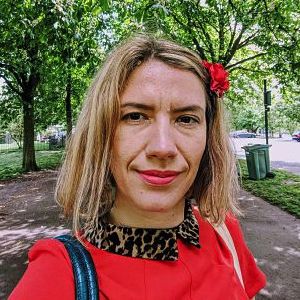 Sam has an MSc in Global Politics and spent most of her career working in the Civil Service, where she regularly advised Ministers in Whitehall and Westminster. She began her career in Government as a Specialist Advisor on Refugees and Housing before taking up a number of Head of Policy and Strategy Roles within four Government Departments, including the Department for Energy and Climate Change and the Office of the Deputy Prime Minster.
These roles included Head of: International Relations and Trade Policy, Energy Efficiency Policy, and Biofuels Policy. She also worked as the Organisational Effectiveness and Innovation Manager at the Department for Transport.
Sam left the Government in 2018 to move to Brighton and be nearer to the sea and nature. She joined Sussex in 2020 after a brief period of providing sustainable development consulting (with a focus on equality impact assessments, sustainable procurement, and inclusive and accessible design) for a major consulting firm. In her spare time, she likes to spend time with her pets, write and perform comedy, and play the ukulele very badly.
Sam says, "I love being at the University of Sussex, I have never worked with so many people who are passionate about sustainability and want to build a better world. Since arriving at the University, I have been given an opportunity to make real change and I never feel as if I am being asked to green wash. I am really looking forward to continuing to work with staff and students on co-creating and delivering on this important agenda."
Ruth O'Brien, Senior Sustainability Policy Officer
Email: ro288@sussex.ac.uk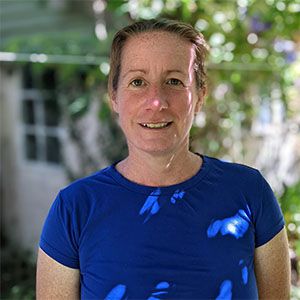 Ruth joined Sussex University in June 2022. She joined the University from the Sustainability Team at West Sussex County Council, seeking to influence internal working practices and processes to embed sustainability into the work of the Council, including embedding sustainability into project and procurement processes and business case development. Supporting colleagues through these processes meant she was involved in a wide variety of projects including specialist care provision, meals on wheels, stationery, cleaning, highways design and maintenance to name a few!
She particularly enjoys the breadth of areas a Sustainability Team need to be involved with, and understanding what's important to other teams and people, and collaborating with them to develop sustainable solutions that work for them.
More recently she led the Council's work to provide a public EV charging solution to ensure that people without drives feel able to make the switch to EV.
Ruth says: "I am really looking to working in a new dynamic organisation. Sussex University has a really ambitious Sustainability Strategy, and I have been told how much students and staff genuinely want the organisation to become more sustainable. I am excited to be part of making that happen.."
Pamela Linhares, Sustainability Performance Officer
Email: p.linhares@sussex.ac.uk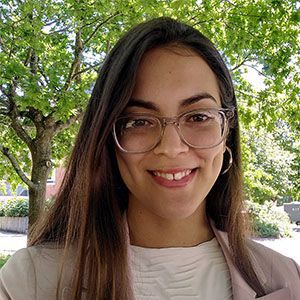 Pam joined the Sustainability Team in April 2022. Pam has been involved with environmental projects since her early teens. She has a MSc Environmental Assessment and Management and has previously worked as a Sustainability Advisor in the construction industry and as a Sustainability Projects Assistant at a London university. Nowadays, she is keen on further developing her skills in energy management, decarbonisation, and the circular economy.
Pam says "Working at the University has been a refreshing experience so far, there are many interesting projects to get involved with, and many passionate colleagues and students fostering an inspiring sustainability culture."
Martha Knott, Sustainability Engagement Officer
Email: mk581@sussex.ac.uk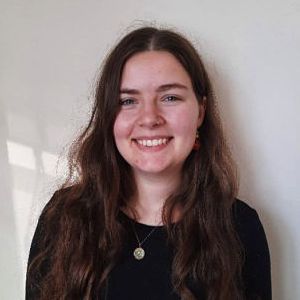 Martha joined the Sustainability Team in November 2020 after graduating from Sussex with an MSc in Global Biodiversity Conservation. Martha was involved in sustainability focused student societies and campaigns in her time as a Sussex student and has enjoyed continuing to work on sustainability as part of the Sussex community.
She is particularly interested in working together with students and staff to make change, running events and helping to support the biodiversity of the campus. She's looking forward to developing more stakeholder engagement and liaison skills.
Martha says: "I really enjoyed the opportunity to take part in the conversations with stakeholders that fed into the Sustainability Strategy and am now working together with staff and students on it's implementation. It's been great to meet so many people across the university and see how important sustainability is to many people."
Finlay Wilson, Graduate Sustainability Associate
Email: fw92@sussex.ac.uk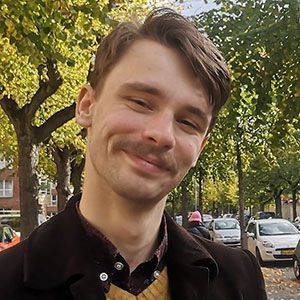 Finlay joined the sustainability team in February 2022 after graduating with a First-Class degree in International Development and Sociology. He is particularly enthusiastic about biodiversity and community engagement, as well as sustainable development within the context of low-to-middle income countries around the world.
In 2019, Finlay was chosen by the British Council to participate in its Generation UK campaign. Living and working in Shenzhen, China, Finlay was able to share his knowledge of sustainable development, aiding in clean water procurement efforts throughout China's Midwestern provinces. He is eager to further develop his understanding, and will be focusing on the student experience, teaching and research aspects of the sustainability strategy alongside more practical work on biodiversity, waste, water and food.
Finlay says: "I love the pace of my work, as well as how it really does make a positive impact. I've lived in Sussex for the majority of my life, and I'm really pleased to have the opportunity to give back to my local community."
Dan Holmes, Graduate Sustainability Associate
Email: dh359@sussex.ac.uk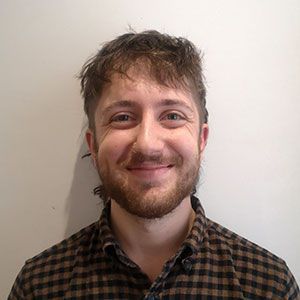 Dan graduated from the University of Sussex in 2020 with an MA in Conflict, Security and Development. He works closely with the Sussex Estates team to help realise the University's sustainability strategy with a focus on the Decarbonising the Economy and Civic Leaders and Partners objectives. This includes decarbonising the University's energy infrastructure, working to achieve its net zero goals and developing and implementing sustainable procurement principles.
A long-term resident of Brighton, he is passionate about the impact that the University can have on the local community and is excited to form and maintain partnerships between the University and local sustainability groups.
Sustainability Committee members
Rachel Mills, Provost (Chair)
Jason Oliver, Chief Digital Transformation Officer
Robert Hutton, Director of Estates, Facilities Management and Commercial Services
Samantha Waugh, Sustainability Manager
Richard Follet, DPVC International
Sue Baxter, Director of Innovation and Business Partnerships
Ian McKee, Assistant Director of Finance (Supply Chain and Systems)
Joseph Alcamo, Director of the Sussex Sustainability and Research Partnership
Tim Foxon, Professor of Sustainability Transitions (Science and Policy Research Unit)
Joanne Paul, Senior Lecturer in Early Modern History (Trade Union Representative)
Connor Moylett, Student Living and Sustainability Officer (Students' Union)
Annie O'Connor, Sports, Societies and Events Officer (Students' Union)
Sussex Students' Union Sustainability
To find out about our Students' Union and their sustainability work, visit their Sustainability page or contact Becca Finney at becca.f@sussexstudent.com.
---
You might also be interested in: