Our campus
Our campus, designed by renowned architect, Basil Spence, was visited by Queen Elizabeth II, been home to thousands of students, and has seen the installation of 3,000 solar panels – the largest solar power project in any UK university. Find out more about the history of our campus below.
---
1959
Basil Spence & Partners are appointed architects.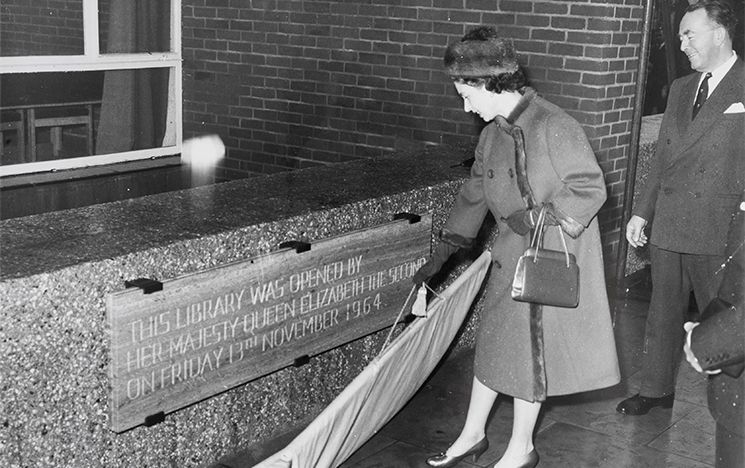 1964
Queen Elizabeth II opens the Library.


1969
The first campus-based university arts centre in the UK opens – the Gardner Centre for Creative Arts.
1973
Kulukundis House opens its accommodation for students with severe physical disabilities – the first of its kind in the UK.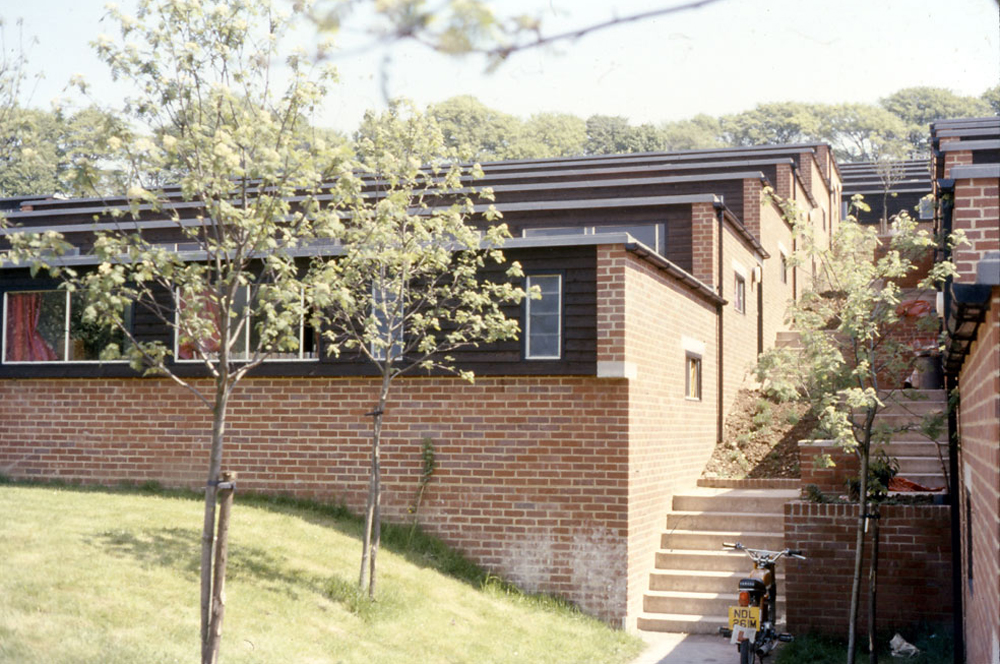 1974
Phase One of East Slope opens.


1978
Old Refectory renamed Mandela Hall.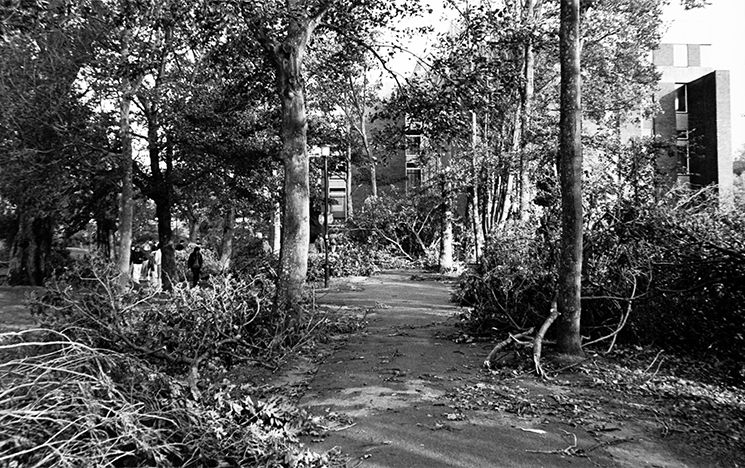 1987
The Great Storm fells 300 trees on campus.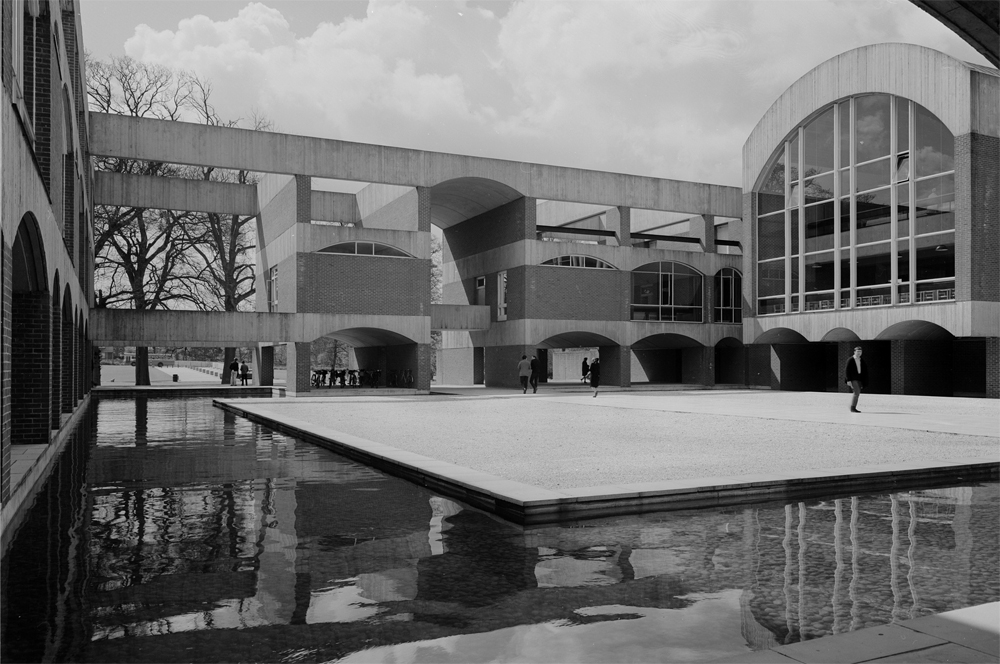 1993
Basil Spence's Falmer House (pictured above in the 60s) and Meeting House awarded Listed Building status.
1998
Brighton & Hove Albion set up temporary home at Sports Pavilion.
2001
Sussex becomes second university to switch to 100% 'green' electricity.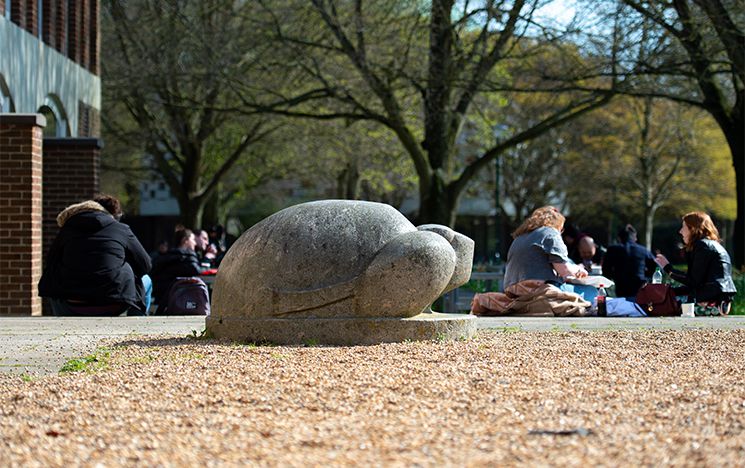 2004
The stone turtles arrive outside Arts A.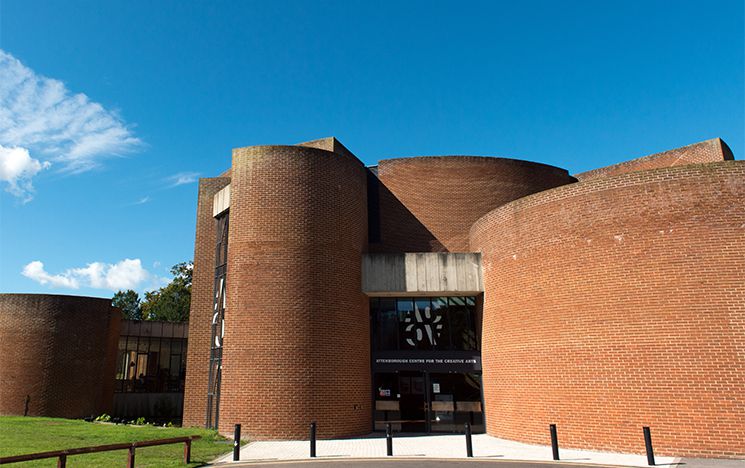 2016
The Gardner Centre for the Arts reopens after refurbishment and is renamed the Attenborough Centre for Creative Arts.
2021
Sustainable Sussex strategy launches, including plans to transform campus into a stunning wildlife habitat.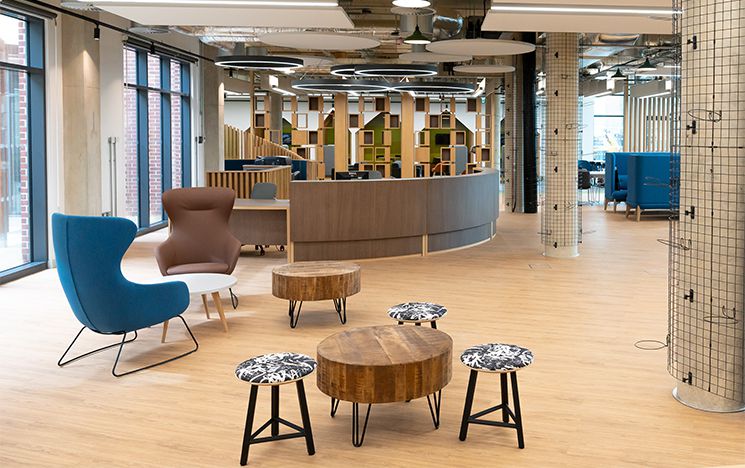 2022
Opening of the new Student Centre on campus.
---
You might also be interested in: