Welcome to Geography at Sussex
Situated next to a national park, close to Brighton and the coast, and just an hour from London, the University of Sussex provides the perfect location to study geography for both undergraduates and postgraduates. As part of the School of Global Studies, Geography at Sussex also has a unique international outlook, with research, study and career opportunities around the world.
Departmental seminars – Autumn 2022
We are delighted to be hosting a series of weekly seminars throughout Autumn 2022 on the theme of 'Abolition Geography'.
The seminar series was inspired by Professor Ruth Wilson Gilmore's (City University New York) recent book Abolition Geography: Essays towards Liberation (Verso, 2022), which gathers together in one volume her singular contribution to the politics of abolition as theorist, researcher, and organiser. The book speaks directly to the turbulent present, offering scholars and activists ways of seeing and doing.
A recording of the online seminar given by Professor Gilmore to start off the series is available here.
Global Studies - responding to the COVID-19 pandemic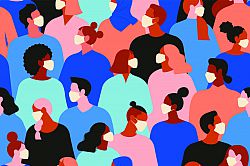 Academics across the School of Global Studies are drawing on their wide-ranging research expertise to react and inform during the current Coronavirus outbreak.
From providing specialist insight on health policy to writing pieces for the UK and international media on migrant key workers, and debating the impact the virus might have on Brexit, our School's research in Anthropology, International Relations, International Development and Geography can bring understanding, challenge and perspective to the crisis.

School of Global Studies blog

SussexGlobal provides a space where students, faculty, alumni and associates can share research, experiences and opinions in their own words. Our aim is to provide a permanent home for these thoughts and experiences, providing lively and on-going discussions on the most pressing global issues today.
Department of Geography internal website
Geography events

Geography news

1 December 2022

21 November 2022

View all news