Re:development. Voices, Cyanotypes & Writings from The Green Backyard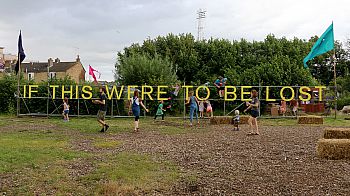 A derelict site in Peterborough's city centre was transformed into a vibrant community growing project by volunteers, yet for years was under threat of redevelopment. While that threat was ongoing, the voices that resist it were stronger still: on 27 January 2017, after a lengthy – but successful – community resistance to a proposed development, the land is finally safeguarded. Artist Jessie Brennan shares the voices of The Green Backyard – of those defending their right to the city.
Welcome to Geography at Sussex
Situated next to a national park, close to Brighton and the coast, and just an hour from London, the University of Sussex provides the perfect location to study geography for both undergraduates and postgraduates. As part of the School of Global Studies, Geography at Sussex also has a unique international outlook, with research, study and career opportunities around the world.