Situated next to a national park, close to Brighton and the coast, and just an hour from London, the University of Sussex provides the perfect location to study geography for both undergraduates and postgraduates. As part of the School of Global Studies, Geography at Sussex also has a unique international outlook, with research, study and career opportunities around the world.
Geography Teachers' Conference
The University of Sussex will be presenting a Geography Teachers' Conference on Wednesday 2nd July 2014
Further details
Why Geography at Sussex?

Geography at Sussex is a small department that punches above its weight internationally. The recent QS World Rankings for 2012 put us 12th in the UK, and in the top 50 in the world for geography, based on our academic reputation, reputation amongst employers and citations of research publications. We also came 12th in the 2011 National Student Survey for satisfaction with teaching.
Global perspective for global careers
Sussex geographers work around the world, in international organisations and companies, as well as small firms and NGOs.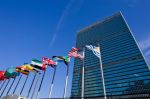 Sussex Geography alumni include Keme Nzerem of Channel 4 news, and Geoffrey Dennis, head of Care International, a major development charity.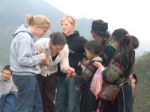 International study is core to our curriculum. That includes exciting field trips – this year to China, Vietnam and Las Vegas – as well as opportunities to study abroad in Asia, North America, Australia, North Africa and Europe. We also offer 12-week international work placements.
Exciting research
The department has an international reputation for research excellence, with particular strengths in the study of migration; climate change; histories, cultures and networks; economic geographies of globalisation and development; and geomorphology.
Our research was ranked 13th in the UK in the last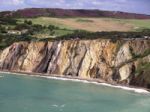 Research Assessment Exercise. As our research underpins our teaching, students get to discuss world-leading research directly with those who conduct it.