Shobita's story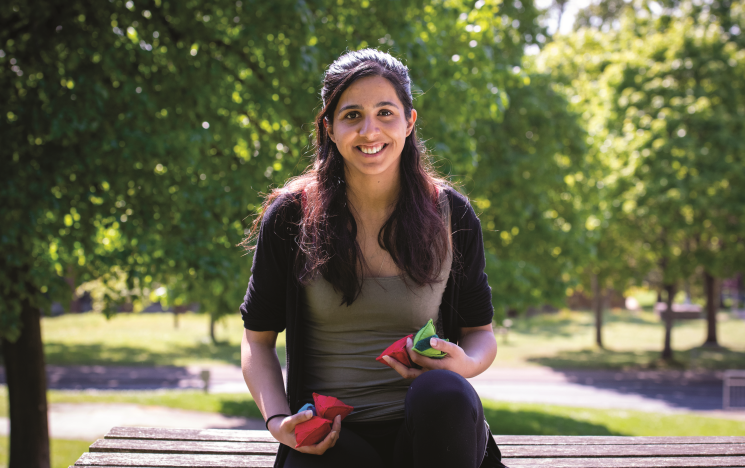 My hope is to show people that, regardless of background and gender, this subject is not out of reach."

Shobita Bhumbra


PhD researcher in Quantum Physics
'I was thrilled with the opportunity to demystify quantum physics and show people that this subject can be fun, interesting and cool! Quantum science is under-represented as a whole in the public domain, especially for and by women. My hope is to show people that, regardless of background and gender, this subject is not out of reach.
I'm working with ultra-cold atoms, which means cooling atoms with lasers and magnetic fields until they end up with so little energy that a whole group will act almost as one atom with cool quantum properties. We can then manipulate this cloud using different magnetic fields to move it, allowing us to measure very small currents in samples.
My background is in biochemistry and genetics, so for my PhD I'm attempting to merge the two fields. I want to use the ultra-cold atoms to see how tiny currents help change stem cells in neurons (brain cells). This could potentially lead to treatments for dementia and brain damage. There's a lot of collaboration with different groups across the University, which I really like.
I have always enjoyed understanding things. I remember when I was in school I wasn't always popular because I always wanted to explain things to people. I can be lazy, but I enjoy when I'm in a group. It's a bit like going to the gym – you might think you're too tired but when you're there you're thinking, oh, this is great.'
You might also be interested in: