Development Studies at Sussex
First in the world for Development Studies for the sixth consecutive year.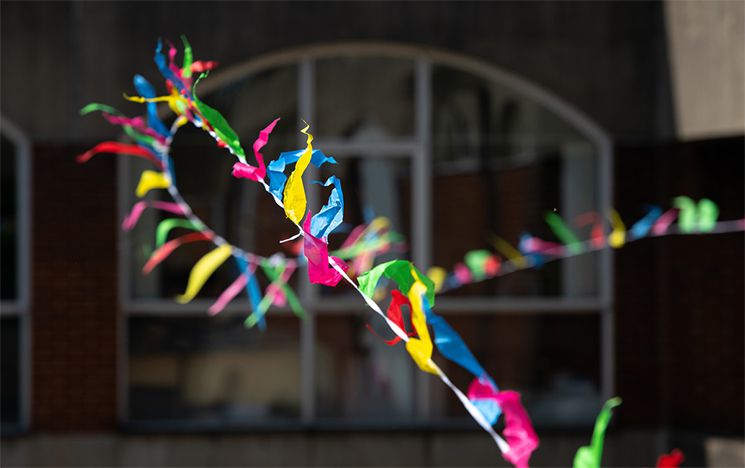 Number one for Development Studies
We are delighted to be ranked number one in the world for Development Studies for the sixth year running (QS World University Rankings by Subject 2022). We are proud that our accomplishments, in areas at the heart of what we represent at Sussex, have been recognised again.
To be ranked number one is a significant achievement. It showcases the success of our world-class international research, as well as the courses delivered by our Schools and our partner, the Institute of Development Studies (IDS).
This achievement reflects the excellent partnership between IDS and Sussex. Together, we will continue to adapt and innovate to remain at the forefront of research and teaching for development studies globally."


melissa leach


Director, Institute of Development Studies
What is Development Studies?
Development Studies is a field with multiple focuses, aiming to understand global challenges and work toward novel solutions. It seeks to understand current global landscapes from cultural, economical, geographical, and socioeconomic perspectives.
Covering areas of focus from inequality and poverty to climate and environmental change, the practices of Development Studies are challenging, exciting and evolving. Studying development is understanding the now, and making plans for a better future.
Radical transformations are necessary to realise futures that are socially just, ecologically regenerative and technologically prudent."

saurabh arora


Course Director, Sustainable Development MSc
What's behind our continued success?
We embrace our pioneering spirit to tackle the new and emerging challenges facing us all. The University of Sussex Business School is home to experts in world-changing development areas, such as development economics (Department of Economics), sustainable and low-carbon energy (Sussex Energy Group), the global sustainability goals (Sussex Sustainability Research Programme), and science, technology and innovation (Science Policy Research Unit).
In the School of Global studies, our staff and research students work collaboratively with policymakers, industry, and practitioners in the UK and abroad to bring in research that makes a difference to the world. We inspire them to look for innovative and transformative solutions to emerging global issues across disciplinary boundaries.
Our impact is diverse and encompasses a broad range of themes such as reproductive health, genocide prevention, drought, poverty and HIV drug resistance, and drought forecasting.
Our areas of expertise include:
gender, sexuality and conflict
markets, labour and finance
environment, resources and mobilization
human rights and welfare
migration and mobility
new engagement with global development.
The impact of this can be shown in our ability to contribute to real-life solutions to challenges in the development sector. These include:
This year we have continued to adapt and respond to, not only the continuing pandemic, but also the wider challenges confronting all who seek a fairer, safer, more sustainable and inclusive world."

elizabeth harrison


Head of School of Global Studies
---
Development Studies Week 2022
25–29 April 2022
Our international, field-leading academics, alongside our high-flying alumni and current students will provide insight into studying Development at Sussex, and the relevant and valuable careers available to graduates of our courses.
---
You might also be interested in: