The School of Education and Social Work is divided into two departments – to find out more, follow the links below to visit a department website:
Within its two departments, the School of Education and Social Work also specialises in the following areas:
Childhood and Youth
Courses in childhood and youth are situated and taught in both the Department of Education and the Department of Social Work and Social Care. See:
Education and Development
Development Studies at Sussex has been ranked 1st in the world (QS University World Rankings by Subject 2015). Faculty and student members of the Centre for International Education (CIE), located within the Department of Education, are part of the active research community network of Development. The Department of Education offers courses within this theme at undergraduate, postgraduate and doctoral levels. See:
REF 2021
We are proud and delighted with our School's performance in the Research Excellence Framework 2021 (REF 2021).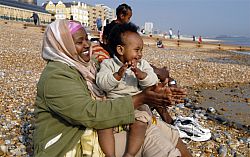 Visit the Education Research web page and the Social Work & Social Care Research web page for discipline-specific details.
See also the University's REF 2021 web page for the University's position as a whole.
See also details of the impact case studies that contributed to our success:
- Education
- Social Work & Social Care
Black Lives Matter
The School of Education and Social Work pledges to support our Black students and staff across the University of Sussex as we believe Black Lives Matter. We unreservedly condemn racism in all its forms and commit to challenge it at every level.
Social justice is a core value of our School and we are dedicated to ensuring that we continue to live our values. We will not let Black and other students and staff of colour continue to carry the burden of racism. We recognise that, through the focus of our teaching and research - as a School of Education and Social Work with a strategic commitment to social justice - we have a heightened duty to address discrimination and inequalities in all aspects of our work.
As a community we are committed to better supporting our Black students and staff and more broadly all staff and students of colour. However, we need to do more. We need to eradicate the awarding gap, increase diversity in our student and staff body, better support our BAME students and staff, comprehensively review our curriculum, and bring about a radical change in culture.
We welcome and value challenge from all members of our community.
Includes International CPD, CPD for Partnership Teachers and Widening Participation Consultancy
Welcome from the Head of School
Teaching and research in the School of Education and Social Work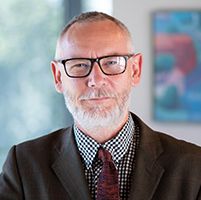 The School provides numerous opportunities for learning and professional development in an environment which encourages intellectual engagement, reflection and debate. A wide range of courses is offered - from first degrees, certificates and diplomas, to Masters level qualifications, professional doctorates and PhDs. Our teaching is informed by cutting-edge research on issues of significance in education, childhood and youth and social work and social care. Staff across the School are known for the quality of their teaching and research; locally, nationally and internationally.
Whether you are interested in an initial teaching or a social work qualification, want to learn more about childhood and youth, or wish to undertake postgraduate or post-qualifying study, we look forward to welcoming you to our School where you will find a warm, intellectually stimulating and professionally relevant experience.
Professor Simon Thompson
Head of the School of Education and Social Work
How to find us
The School of Education and Social Work is located in Essex House on the University of Sussex campus in Falmer. Directions to our campus, details of public transport and parking, a campus map, etc can be found on the How to get here page.
School office