Facilities for Liberal Arts
Find out about facilities and learning spaces for Liberal Arts students.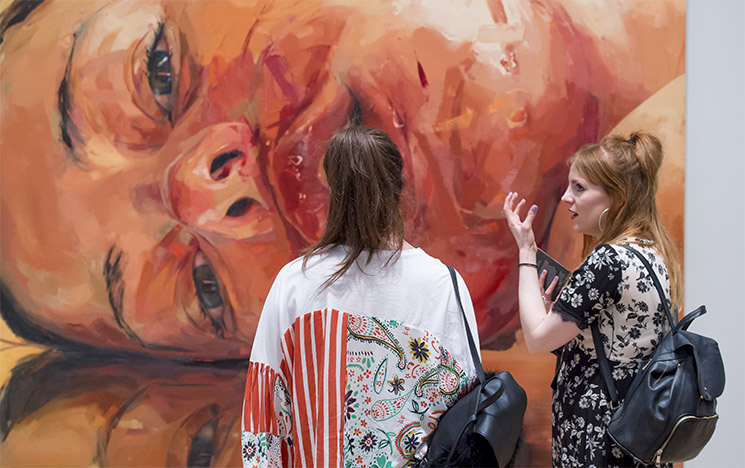 Facilities and resources
You have access to a range of library resources to support your study, including:
texts
microforms
scholarly books
journal holdings.
If you decide to focus on media production for your practical work, you could have access to:
Video and photography studio - Our video and photography studio has a large green-screen facility, full 'cool light' video lighting rig and a control desk. Our studio grip equipment includes dollies, tracks and jibs. Photography students benefit from five Bowens 750w flash heads mounted on a pantograph rail system, an array of soft-boxes, a permanent white infinity curve and additional backdrops
Video edit suites - We have seven editing booths and two editing workshops. Each dual-monitor workstation is equipped with Adobe Creative Cloud, which includes Premiere Pro. You can also access other software packages.
Voice over booths - We have three audio post-production booths used for voice-over work, radio documentary narration, or one to one interviews. Each booth has a large diaphragm condenser microphone, high-quality channel strip, audio interface and iMac. You can record directly to our media server, ready for instant editing access from any of our 108 computers.
---
Explore more facilities
---
You might also be interested in: