How botanic gardens germinate interest in biodiversity
The role of the Royal Botanic Gardens, Kew, has been contested for years, but with global declines in biodiversity, Professor Jim Endersby's work highlights why the history and value of botanic gardens have never been more important.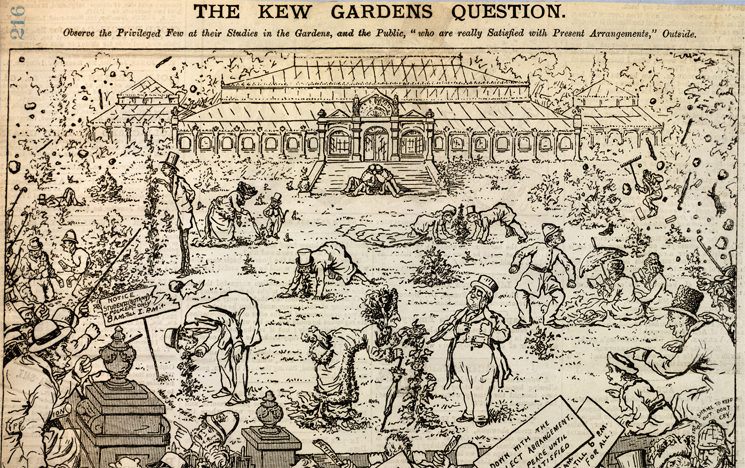 Public perceptions of the Royal Botanic Gardens, Kew, have, historically, been divided. Since the nineteenth century, when the expanding rail network first brought people to the gardens in large numbers, there's been a debate over Kew's role. Is it a hub of scientific study, or just a good day out?
Even today, public knowledge around the work carried out at the gardens is limited.
"The collections at Kew are of enormous importance – it's far more than the gardens," says Jim Endersby, Professor of the History of Science at the University of Sussex. "They have one of the biggest herbariums in the world, and archives containing letters and notebooks from gardens around the globe."
Since his PhD, Endersby has studied the life and work of Joseph Hooker, a traveller and explorer who was Charles Darwin's closest friend. In 1865, Hooker became Director of Kew, following in his father's footsteps. By focusing on scientific practice, Endersby has reassessed Hooker's career and Kew's historic role as well as Victorian science more broadly.
Endersby's work, which has involved a book, an exhibition and a BBC Radio series, has not only increased public understanding around Kew's work, but has also brought about a greater awareness of the importance of plants.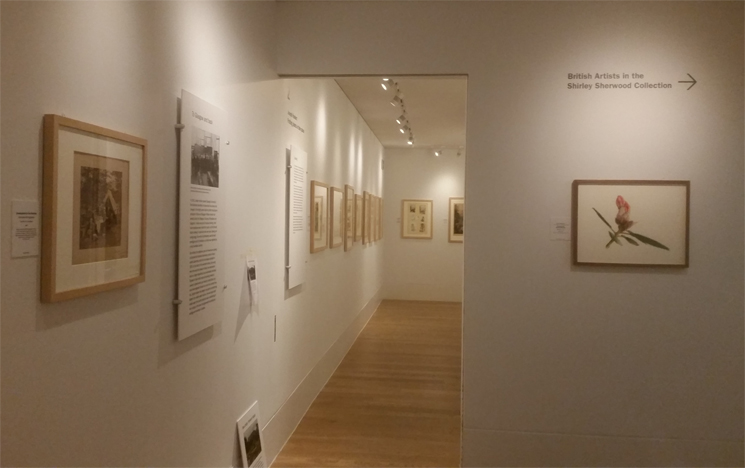 Taking Kew Seriously
One of the big challenges Joseph Hooker faced while he was Director of Kew, was establishing the role of the gardens.
Endersby explains: "Hooker wanted the morning sessions at the gardens to be for serious botanical students and didn't want to open to the general public until the afternoon.
"But on the first bank holiday after the railway was built, people turned up in great numbers, realised that Kew was closed and went to the pub. When the gardens finally did open in the afternoon, visitors were turning up drunk! Hooker decided early opening (and a tea room) were the lesser of two evils.
"Then – as now – most people didn't think of Kew as a scientific research institute. They thought it was just a pretty garden."
To mark the bicentenary of Hooker's birth in 2017, Kew wanted to hold an exhibition. But needed to differentiate it from one that had run fairly recently, and asked Endersby for help.
Drawing on the structure of his book, Imperial Nature, the historian suggested dividing the exhibition into themes that reflected how botanists worked in the Victorian period; travelling, collecting and seeing. The exhibition, curated by Endersby, illustrated Hooker's career alongside various nineteenth-century scientific practices while demonstrating to the public the value of Kew's many collections.
Endersby says: "Books on scientific practice – from stuffing spiders to pressing flowers – made up the majority of a Victorian naturalist's library. Yet historians have devoted most of their attention to the other one per cent, such as Darwin's Origin of Species."
By exploring the links between science and the social and cultural contexts in which Kew operated, Endersby also helped to provide a new perspective on existing collections. The exhibition became more about the history of Kew, including its role in the British Empire.
He says: "The Empire was built on plants — from the materials used to build ships, to the opium trade, or even subjects for art. Lots of people don't see Kew as being a part of the British Empire, but it was. Plants were a huge source of imperial wealth."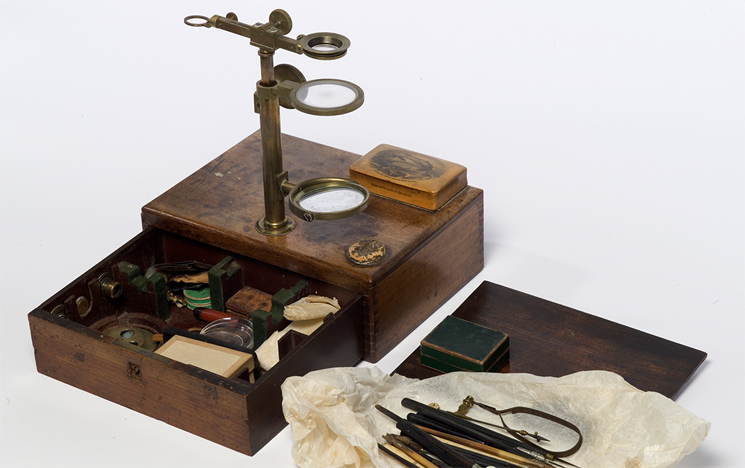 Tackling Plant Blindness
By exploring the history of Kew and Hooker's role through the lens of 'doing' science, the exhibition helped Kew demonstrate its ongoing work to visitors, with a series of information display panels linking historical themes with current research.
Working closely with Kew's staff behind the scenes, Endersby helped curators to rethink the meaning of their collections, bringing out the wider cultural and historical significance of objects alongside their scientific value. He also shared new expertise with those tasked with guiding visitors around the exhibition.
Overall, around 29,000 people visited the exhibition, compared to 15,000 at the previous Hooker exhibition Kew had programmed.
Knowledge around Kew's history and the importance of plants was also amplified when Endersby facilitated a new collaboration between Kew and the BBC. Plants: from Roots to Riches, a 25-part Radio Four series, was broadcast in 2014.
Featuring throughout the series as a guide to the evolving relationship between people, plants and botanical possibilities, Endersby was credited for shaping the historical narrative through his reinterpretation of Kew, its history and the broad cultural significance of its work.
Around 2.6 million listeners tuned in on the first week of broadcasting, with more than 500,000 downloads and online listens since. According to audience research, some listeners admitted that they'd never considered plants to be interesting, "but now they were".
Endersby says: "We take plants for granted and don't really think about them because they don't seem to do anything - except sustain life on earth!
"I attended a seminar where one of the speakers shared a photo and asked us to say what we saw. There were more plants in these photos than anything else, but an entire audience of botany experts failed to mention the plant species."
Referred to as plant blindness, this indifference or ignorance of the vital role of plants is increasingly becoming a focus for researchers and campaigners, especially as biodiversity loss and climate change become more apparent.
By engaging the public with new perspectives and ideas through exhibitions, tours and the media, Endersby is helping to demonstrate why botanic gardens are vital for understanding the role of plants in life on earth. "Plants are fundamental to our existence; without them, we can't sustain life on earth."
---