Improving care for people affected by scabies outbreaks in residential care homes
Scabies is a skin condition caused by a mite that burrows into the skin and causes intense itching. Easily transmitted by skin-to-skin contact, it can affect anyone. However, it causes particular distress among elderly residents in care homes, where many people can be affected.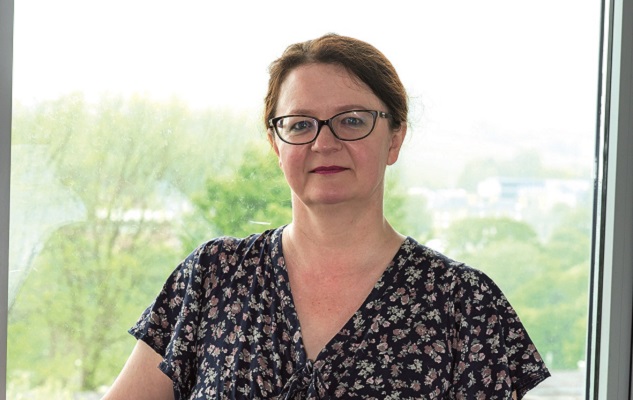 In these residential care settings it's often misdiagnosed or diagnosed late, and is difficult to manage – presenting a challenge that a team led by Jackie Cassell, Professor of Primary Care Epidemiology at Brighton and Sussex Medical School (BSMS), set out to address.
Jackie's first-ever encounter with scabies illustrates just how much suffering the condition can cause. "It was years ago as a junior hospital doctor" she says. "A man was brought in to A&E because he'd slit his wrists, driven to despair by undiagnosed itching for months and months. When they got him on to a ward, the doctors realised he'd got scabies. The problem is that in the elderly it doesn't look like GPs expect it to."
There's a tendency to expect that scabies is always visible on the hands but Jackie's team have shown that in this group it mostly affects the hidden bits of your body. People who get it are typically over 80 and it may be misdiagnosed as 'dry skin of the elderly', which is a common condition in this age group. Also when people have dementia they find it hard to communicate and may be easily agitated and so it may not be obvious that itching is the cause.
As part of her work with the South East Health Protection team, Jackie became aware that around one outbreak of scabies was reported per week in care homes for the elderly. "Typically" she says, "they've been going on for two or three months by the time we're notified, with a lot of very itchy, distressed residents. The treatments tend to be creams that need applying over the whole body and you have to give them simultaneously to an entire home of elderly residents, some of whom may be confused and distressed. It's very challenging to treat effectively and a really difficult diagnosis to make."
Jackie realised that scabies needed to be a research priority for her team at BSMS (a partnership between the Universities of Brighton and Sussex and local NHS providers). One of the first areas they tackled was to publish their model of how to get consent from elderly patients during an outbreak. They also wanted to help GPs diagnose it better, pick up the outbreaks earlier and to manage them more effectively.
The team spans Public Health England, the London School of Hygiene & Tropical Medicine and the University of Southampton. They work closely with an advisory group that brings together a wide range of people from relatives of people who've had scabies and care home staff, to nurses in health protection teams, GPs and dermatologists. "We've worked with them all the way through to get the study right and get the resulting messages right," says Jackie. They are now working out what sort of guidance and in what format nursing homes and GPs need, and identifying where the most natural place is to go for that information.
Jackie is also keen to dispel the myth that scabies is the result of being in a dirty care home. "Scabies is a 'condition of care' – it's transmitted by showing compassion and caring, the simple gesture of holding someone's hand. We're trying to remove the stigma and anxiety by finding ways to talk about scabies, and what it means for people in these 'last homes'."
---
Last updated: 15 November 2016
---
---
You might also be interested in: