Tackling a crippling disease across the tropics
Gail Davey is Professor of Global Health Epidemiology with Brighton and Sussex Medical School, a partnership between the Universities of Sussex and Brighton and local NHS Trusts.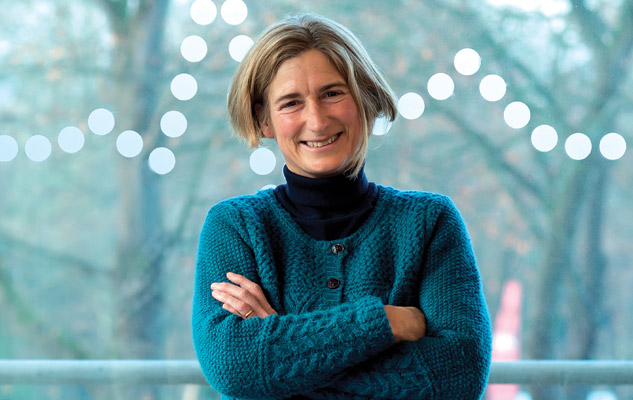 Gail's research story
While Gail Davey was working in Ethiopia, a chance encounter with a little-known disease changed the course of her research and her life. Witnessing the suffering and stigma experienced by people with podoconiosis, Gail refocused her work, determined to help some of the most vulnerable people in the world.
It was when Gail was working for the School of Public Health, at the University of Addis Ababa, reviewing a small organisation providing care for patients, that she first encountered people with podoconiosis – a form of elephantiasis affecting the feet and legs.
Gail was deeply moved by what she saw, as the disease not only causes pain and massive swelling but leads to disability, meaning that sufferers can't work or carry out normal family duties. It affects the poorest – those working the soil who can't afford shoes – so the economic impact is huge.
But the personal cost is also immense as sufferers are stigmatised, often being excluded from social and religious gatherings and even from marriage. Some are forced to become beggars and many are shunned like lepers.
Podoconiosis, or podo as it's more commonly known, is seen across the tropics, in regions with a history of volcanic activity. This non-infectious disease is triggered by minerals of volcanic origin found in the soil. These minerals irritate the skin, causing the pain, swelling and disability.
It's sobering that an estimated four million people have the disease globally and it's more common than HIV, tuberculosis and malaria in the affected regions. Yet, aside from excellent work in the 1970s and 80s when the disease was first recognised, relatively little research had been done since – until Gail took up the challenge.
---
A voice for the voiceless podoconiosis patients and affected poor families – fighting the good fight."

Fasil Tekola Ayele


former PhD student
---
Returning to the UK and starting work at Sussex, for Gail it wasn't simply a matter of making sure she was at the table to be part of the response to podo, "There was no table," she says. "Nothing existed and that showed me that I needed to be part of a collaborative effort. I couldn't make a change on my own. There's a lovely Ethiopian proverb that translates as 'with a spider's web we can capture a lion' – it sums up the power of working together and of using lots of different strands to tackle this huge problem."
Gail's approach is based on providing sound evidence to the decision-makers in government in affected countries, educating and empowering their health workers. And, at the most fundamental level, she says it is vital to understand how the disease is viewed by local people and identify the best and most meaningful ways to get health information out to them.
"We wanted to mobilise Ethiopians to do their own research and to understand the problems. They've been empowered to act as advocates to the Ministry of Health, which is now very keen to get on top of the problem.
"It's about using existing state health structures to provide prevention programmes. Very simple prevention methods like washing, wearing shoes, and use of concrete floors in housing make all the difference."
For Gail, podo was a massive academic intellectual puzzle to solve but she could also see immediate benefits to people who are among the most vulnerable in the world. "I feel very lucky as a researcher that my work can be translated very quickly into action, and I'm working with incredibly committed colleagues all around the world."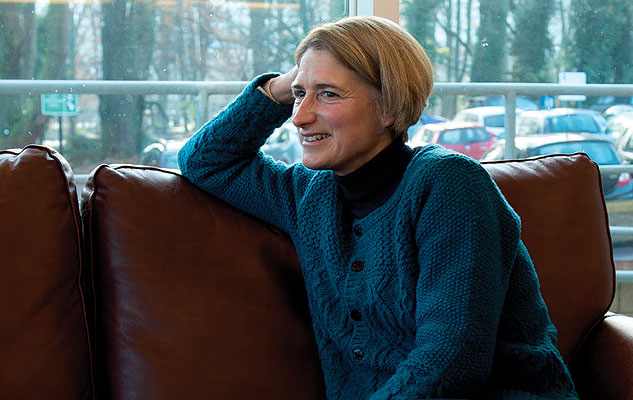 And the spider's web keeps on growing. Several PhD projects have come out of the research, along with the funding for them. It's one of the many great features of Gail's work that people in affected countries have been able to be involved and develop their careers at the same time so they're now in a position to develop their own projects.
For Gail, Sussex and Brighton and Sussex Medical School were perfect for her work because of the strong emphasis on global health and what she calls "Sussex's very rich hinterland of development studies, international relations and anthropology – all of those things I knew were going to be important in developing the work beyond the epidemiology."
But more than this was Sussex's commitment to do more to help the implementation of research through active fundraising. It's greatly increased the practical difference her research could make.
She has recently taken part in the Brighton Marathon and it was great to see that more than 100 people volunteered to run to raise money for the research. Gail herself ran dressed as a foot. As Fasil Tekola Ayele, one of Gail's former PhD students says, Gail truly is "a voice for the voiceless podoconiosis patients and affected poor families – fighting the good fight."
Find out more about Gail's research.
---
Last updated: 26 April 2017
---
---
You might also be interested in: