Blog
Read the latest blog entries from our experts in the field.
Forecasting with fishers out of a job
By: Maxmillan Martin
Last updated: Wednesday, 10 November 2021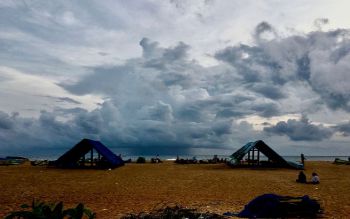 Puthiyathura, Thiruvananthapuram, INDIA – Artisanal fishers in this southern Kerala coastal village are now fishing in the rain, braving waves and wind on board their small boats and canoes. In late March, under a scorching sun and humid skies, they were looking for a window of opportunity before the winds changed direction and swell grew, marking the onset of the monsoon season. Most of the 2,000 active fishermen here could not do much fishing as the government's COVID-19 restrictions–that did not include a blanket fishing or sales ban– were interpreted variously by the local police stations and church authorities, leading to strict controls. Many fishers lost a third to half of active fishing days and had to take loans on top of grants and free rations given by the government and the local church.
Lockdown and its impact
In this village, about half of the 8,000 residents belong to the artisanal fishing community, comprising mostly Catholics. The Church exercises power over community matters of the coast here, a continuing practice of the colonial times when the Portuguese controlled these areas. When the lockdown began in late March, the local church committee imposed three kinds of restrictions – in terms of timing, type and the crew size involved in fishing, modes of fish sales, and market location. Shore seine fishing that involves mostly poor and elderly fishers, and boat seine with two or more boats hauling large nets, were not allowed. Public auction was also restricted, and buyers from outside the village were either prevented from entering the market or strictly controlled. There was no public transport and informal street-side markets were closed down.
In effect, the retail fish market collapsed, with local buyers – 880 local women and about 2,000 women from elsewhere – unable to operate under these restrictions and high fish prices driven by scarcity and a broken supply chain. Those engaged in wholesale and exports could not operate. Fishermen were reluctant launch their boats and waste fuel. Many of the village's 110-odd 32-feet boats with twin outboard engines, 90 smaller fibreglass canoes, and 40 traditional lightwood rafts that navigate the coastal waters had to stay on shore. The 20 shore seine units were out of work anyway.
By May when the restrictions began to ease, the fishers faced shifting wind associated with monsoon onset and the impact of distant storms. There were two severe cyclones passing by, posing the risk of gusts and high waves, each hitting eastern and western coasts of India further north. Then there were also days with low catch.
Better forecasts can avoid food insecurity
While socio-economic factors affect food security, we are focusing here on weather and environment in line with our research. The fishers faced uncertainty in fish availability, safety of fishing, and access to market. The lockdown coincided with the transition to the windy pre-monsoon season, further narrowing the fishers' options. Now the fishers are preparing to offset their losses with expected bumper catches during the monsoon season when fish is abundant, but fishing risky. A better appreciation of the local realities – in terms of weather, sea state and seasonality of fishing – would have contributed to more sensible and practical restrictions.
More detailed forecasts could have helped. As such, fishers aways weigh factors of safety, fish availability and market while deciding whether to launch their boats or not. Therefore, we argue that there is a need for more precise forecasts in time and space and a better appreciation of the complexities involved in decision-making on fishing, as earlier SSRP studies have shown. Better forecasts and better appreciation of forecasts across policy-making silos could lead to less disruption.
Authors:
Dr Max Martin is a Sussex geographer and Research Fellow working on the UKRI-GCRF-funded Forecasting with Fishers project that aims to improve marine weather forecasts and forecast uptake in line with local risk cultures. Led by Sussex anthropologist Filippo Osella, it builds on studies supported by SSRP and the Royal Geographical Society. SSRP now supports related research on local forecasts and projections of coastal erosion.

Kumar Sahayaraju, a marine biotechnologist, is a field research assistant.

Jima Rose is finishing her masters' in sociology at the Loyola College of Social Sciences, Thiruvananthapuram.
This blog is part of the
SSRP Forum: the Pandemic and Sustainability

This forum aims to contribute to the analysis of the impact of the pandemic on sustainability and the Sustainable Development Goals (SDGs), and to offer policy recommendations on how to respond to this unprecedented challenge.
The spread of coronavirus (COVID-19) presents us with an unprecedented challenge. We see losses of human life around the world, while one can hardly think what will happen if and when the pandemic reaches poorer countries with weaker economic and health structures. We see countries shutting down their economies to avoid the spread of the virus, as well as employing unprecedented measures of social distancing and population lockdown. We see whole economic sectors and households entering the intensive care of public financial support. In less than a month, the pandemic has redefined the priorities, parameters and boundaries of 'what is possible' in much of the world that we constructed since the Second World War.
The most urgent question is how to deal with the humanitarian crisis currently evolving and prevent it from getting out of control at a global scale. But a question we must also face is how the currently unprecedented mobilisation of public resources will be used to support our transition to a sustainable future, rather than a return to a socio-environmentally unsustainable past. One can hardly overstate the urgency of both these tasks. We in the Sussex Sustainability Research Programme (SSRP) community aim to contribute to this 'mobilisation' effort by setting up this Forum which aims to bring together experience, knowledge, ideas and recommendations to inform public responses to the pandemic and the implementation of Sustainable Development Goals (SDGs) at both local and global levels.
Forum Academic Lead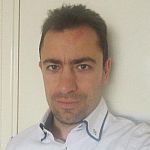 Dr Andreas Antoniades, Senior Lecturer in International Relations in the School of Global Studies at the University of Sussex.
Find out more about his Sussex Sustainability Research Programme (SSRP) project on 'Financial Crises and Environmental Sustainability'.