Blog
Read the latest blog entries from our experts in the field.
Life, but not as we know it
By: Peter Newell
Last updated: Wednesday, 10 November 2021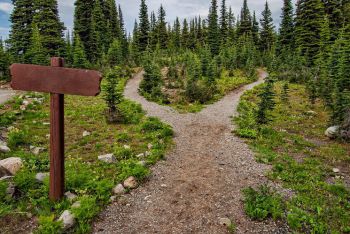 Amid the fear, uncertainty and personal loss that surround the current Covid-19 pandemic, people are starting to think about what form a 'just recovery' to the crisis might take. But what if sustainability was also one of the guiding principles of efforts to re-build economies, communities and societies?
Here I highlight three key dimensions. Firstly, behaviour change. People have shown themselves to be remarkably able to adapt to constraints and adopt new norms of living, accepting limits on their behaviour requested by the state in order to address this threat to our collective well-being. No one will welcome further or permanent restrictions on their freedom, of course. But there may be scope to further encourage positive behaviours around re-localisation and resilience: from supporting local businesses and sourcing local food and reducing food waste to enabling more people to work from home and making virtual conferencing the norm to avoid unnecessary flights.
Historical evidence suggests that once behaviours shift, even if induced by crisis, they can become the new normal. One example, would be the shift towards a four day working week that was introduced as a temporary cost-cutting measure and became so popular that it remained in place.
Secondly, fighting roll-back. Just as the crisis has provided an opportunity to avoid aspects of business as usual that are clearly unsustainable, so too the rush to kick-start the economy, combined with the losses they have suffered, is emboldening airline industries and fossil fuel firms to claim bail-outs and state support of around $2 trillion in the case of the US alone. This is in addition to the $10 million a minute that the world already spends on fossil fuel subsidies according to the IMF. They have already had some success with commitments to suspend the enforcement of environmental laws in the US, for example, and pressure for further de-regulation of hard-fought environmental protections.
Ensuring these basic safeguards are not eroded is vital to our ability to deliver the SDGs. Beyond providing compensation and re-training opportunities for workers, this is not the moment to resuscitate industries whose business models are incompatible with delivering the Paris agreement when there are so many other sectors deserving of state support. Rapid transitions out of these sectors were required before the crisis; the coronavirus has served to precipitate their decline and provides an opportunity for an economy wide re-think.
Thirdly, re-set around the aims and priorities of economic life. We have seen widespread support for prioritising welfare and prosperity over growth at all costs. This has implied strengthening the resilience of our life support systems: health services and the environment which sustains us all.
The industrial conversions we have seen in recent weeks could be extended to a broader re-purposing of the economy through new investments in jobs and infrastructure along the lines of the proposed Green New Deal to ensure the economy we build from the crisis is built on stronger foundations of sustainability. The basis for this could have to be secure and decently paid work as part of a just transition; a deliberate move away from casualisation and precarious contracts for the poorest in society.
Alongside this, there is renewed interest in cooperatives, social enterprise, B-Corps and non-traditional business models that put welfare above short-term profit maximisation.
This is a key moment to change the economy by design and not just in the mode of crisis management. The goals of strengthening resilience, enhancing well-being and guaranteeing social justice need to guide our efforts.
Things won't ever be the same again, but nor should they be. If normal was the problem, pushing us beyond planetary boundaries, getting back to normal spells disaster. Is it possible that we might make something positive come from this most devastating of crises? For the sake of future generations, we have to make sure the answer is yes.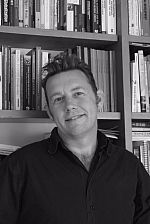 Written by Peter Newell, Professor of International Relations in the School of Global Studies at the University of Sussex. Peter is a specialist in the politics and political economy of environment and development.
Find out more about his Sussex Sustainability Research Programme (SSRP) project on 'Climate Resilient Agricultural Systems in Sub-Saharan Africa'.
This blog is part of the
SSRP Forum: the Pandemic and Sustainability

This forum aims to contribute to the analysis of the impact of the pandemic on sustainability and the Sustainable Development Goals (SDGs), and to offer policy recommendations on how to respond to this unprecedented challenge.
The spread of coronavirus (COVID-19) presents us with an unprecedented challenge. We see losses of human life around the world, while one can hardly think what will happen if and when the pandemic reaches poorer countries with weaker economic and health structures. We see countries shutting down their economies to avoid the spread of the virus, as well as employing unprecedented measures of social distancing and population lockdown. We see whole economic sectors and households entering the intensive care of public financial support. In less than a month, the pandemic has redefined the priorities, parameters and boundaries of 'what is possible' in much of the world that we constructed since the Second World War.
The most urgent question is how to deal with the humanitarian crisis currently evolving and prevent it from getting out of control at a global scale. But a question we must also face is how the currently unprecedented mobilisation of public resources will be used to support our transition to a sustainable future, rather than a return to a socio-environmentally unsustainable past. One can hardly overstate the urgency of both these tasks. We in the Sussex Sustainability Research Programme (SSRP) community aim to contribute to this 'mobilisation' effort by setting up this Forum which aims to bring together experience, knowledge, ideas and recommendations to inform public responses to the pandemic and the implementation of Sustainable Development Goals (SDGs) at both local and global levels.
Forum Academic Lead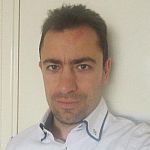 Dr Andreas Antoniades, Senior Lecturer in International Relations in the School of Global Studies at the University of Sussex.
Find out more about his Sussex Sustainability Research Programme (SSRP) project on 'Financial Crises and Environmental Sustainability'.