Blog
Read the latest blog entries from our experts in the field.
How can research help to reverse biodiversity loss?
By: Louis Pierquin Pilard
Last updated: Wednesday, 10 November 2021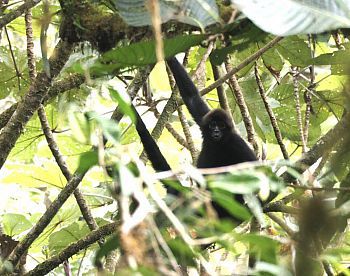 The widespread loss and degradation of biodiversity is one of our planet's most pressing crises. Species diversity across all life including plants, animals, fungi and bacteria is essential to maintain not only dynamic ecosystems that can provide food, medicine and shelter for human societies but also for maintaining a stable global climate. The latest reports have shown that the UK has failed on the majority of its biodiversity targets, leading to a 'lost decade for nature'. On 30 September 2020, the UN General Assembly hosted the first UN Summit on Biodiversity to call for urgent action on biodiversity.
The Sussex Sustainability Research Programme (SSRP) delivers research for achieving the Sustainable Development Goals (SDGs) and is proud to have world-leading researchers who have contributed to essential knowledge on the loss and possible solutions to these issues while contributing to real world impact.
As Anthony Alexander said at last month's third annual SSRP Symposium, while urbanisation, extractive industries such as mining and logging, agriculture and climate change are major causes of biodiversity loss, since the 1990s, an emerging cause has been the plateauing of food productivity and the subsequent conversion of wild spaces into agricultural land.
Recent UN assessments highlight that the majority of both land surface and ocean area have been altered and damaged by human activities. Jörn Scharlemann has highlighted that biodiversity loss has already occurred beyond sustainable planetary boundaries. Scharlemann says, "We have shown that when humans modify landscapes, unique species tend to be lost and replaced with species that are found everywhere, such as weeds, pigeons and rats". Pedram Rowhani, an SSRP Principle Investigator, showed, with Scharlemann, that abrupt land change can have long-term damaging effects on biodiversity.
This large scale and long-lasting damage to biodiversity also has impacts on human communities who live in resource-rich biodiverse areas. Mary Menton, an SSRP Research Fellow, has underscored in a Nature Sustainability article the increasing numbers of environmental defenders being murdered for protecting their land, often against mining or agricultural companies.
A wide variety of solutions are needed to tackle the multiple fronts on which biodiversity is being degraded. "Our research on small-scale food production in urban areas shows that biodiversity and farming can go hand–in-hand, rather than being mutually exclusive," says Dave Goulson, an SSRP Principal Investigator. In a Nature Sustainability article, Goulson shows that, when used together, agricultural sustainable intensification methods such as integrated pest management and conservation agriculture, could be transformative for biodiversity on a global scale. This supports the notion that while there are often perceived trade-offs between human development and environmental sustainability, the two are in-fact inextricably synergistically linked.
Goulson says, "We already know that small-scale, diversified agro-ecological approaches to farming can produce healthy, nutritious food sustainably, while supporting biodiversity and capturing carbon. The challenge is implementing this knowledge and the vested interests in the current industrial agriculture system seem to be the main obstacle to implementation."
Further synergistic solutions between biodiversity and social development have been highlighted in SSRP research. In a Sustainability Science article, Jo Middleton, SSRP Research Fellow, shows that Planetary Health frameworks can bring conservation and local public health into a synergistic relationship that can improve livelihoods and conserve rainforest in Papua New Guinea.
As well as practical solutions that can be implemented locally, there are a number of international policies that show promise. Jörn Scharlemann has shown that protected areas are proven to preserve biodiversity on a global scale. "Another finding which fills me with hope", says Scharlemann, "is that we have found biodiversity to recover to levels comparable to undisturbed sites after more than 10 years after an abrupt land change. We should avoid land change as much as possible to reduce the impacts on biodiversity, and allow land to recover for several decades".
Chris Sandom's work has highlighted that while rewilding does not aim to deliver specific benefits and is unlikely to be a climate solution in itself, 'rewilding may offer an important complimentary strategy to Natural Climate Solutions to ensure other nature-based benefits to biodiversity conservation and society are also delivered.' In Ecuador, Mika Peck, an SSRP Principal Investigator, is currently involved in providing evidence for the first Constitution Court case set to take place on 19 October to enforce the 'Rights of Nature' for Reserva Los Cedros. Further, Menton suggests that ratification of the Escazu Agreement is essential to protect environmental defenders. "On a global scale," Menton says, "the UN Human Rights Council resolution to protect environmental human rights defenders need to be implemented in-country, addressed at the local-level where many conflicts play out on the ground."
This broad array of interdisciplinary research projects shows the linkages between human livelihoods, sustainable ecosystems and political repression and apathy. Many of the issues affecting human societies and ecosystems are routed in the same global expansion of monocultural practices and colonial and neo-colonial extractive activities. Middleton highlights, for example, that many of the diseases affecting Papua New Guineans today were brought along with plantation economies during colonisation.
Together, solutions that take into account the histories that have created the current problems, that are tailored to local contexts, and that are formed as part of transnational cooperation and legislation are best placed to improve biodiversity on a global scale. Through these frameworks, SSRP researchers are contributing to the urgent knowledge and action needed to protect and restore biodiversity.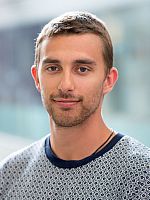 Written by Louis Pilard, a Doctoral Researcher in the School of Global Studies and the School of Media, Arts and the Humanities at the University of Sussex.
Louis was previously the Programme Manager at the Centre for Sustainable Healthcare and a Research Assistant at the University of Oxford before becoming a Research Support Officer for the Sussex Sustainability Research Programme (SSRP). His research focuses on north-south migrations and mobilities through a gender studies and postcolonial lens.