News
New paper calls for coherent rights-based approach to tackling malnutrition
Posted on behalf of: Sussex Sustainability Research Programme
Last updated: Thursday, 22 September 2022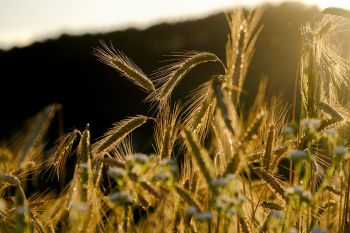 Malnutrition affects approximately one third of the world's population. In the UK, the cost-of-living crisis is said to deepen this huge socio-economic problem and increase the number of food-related diseases. As food and energy prices rise, people are being forced to make difficult decisions between heating their homes or eating (well). According to the United Nations Conference on Trade and Development high food and energy prices will hit the most vulnerable in society the hardest, 'especially in developing countries, in which more than 50% of the income of the poorest households is spent on food'.
A newly published Oxford University Press article focusses on this prevalent human rights issue and explores the 'right to nutrition' from social, legal and political perspectives. Collaborative research from experts, including Dr Ruth Stirton (University of Sussex School of Law), Jody Harris and Tabitha Hrynick (Institute of Development Studies), Sarah Gibbons and Dr O'Brien Kaaba (University of Zambia School of Law), explores how the utility of a 'right to nutrition' is perceived by different actors, and how differences in interpretation affect its potential for reducing malnutrition.
The authors emphasise that there is a strong need to define what a 'right to nutrition' means and looks like in practice. The research highlights that while questions of inequality, access and security are established in nutrition discourse across the globe, the conceptual and legal interpretation of 'human rights' and its practical implications differ greatly.
In a recent IDS Blog piece, Research Fellow Jody Harris explains: 'Through our work, we felt there was a need to better understand how human rights might shape nutrition action, in order to make better decisions about where to invest the energy of the community going forward. Our work explored empirically how a "right to nutrition" (as intertwined with but different from a right to food) is perceived by different actors at global level, at Africa regional level, and at national level with a focus on Zambia.'
Their most recent open access paper builds on four years of work, including an initial empirical research study and international workshop on rights-based approaches to nutrition funded by the Sussex Sustainability Research Programme. Based on research with a focus on Zambia, the project team demonstrates the key dimensions working towards a truly rights-based approach (rhetorical, legal and practical) must be taken out of their silos and addressed holistically.
Stressing the contextual factors of the 'right to nutrition', Jody highlights that 'these three aspects of human rights will play out differently in different contexts both international and national, but they are critical faces of human rights that should be considered together in the achievement of a right nutrition – and beyond.'
Read the full free and open access paper 'A "Right to Nutrition" in its Social, Legal, and Political Context: How International Human Rights Translate to Zambian Realities' here.
To find out more about the 'right to nutrition' project, visit the SSRP website.