News
IWD 2022: SSRP project addresses social, legal and environmental implications of menstrual health
Posted on behalf of: Sussex Sustainability Research Programme
Last updated: Tuesday, 8 March 2022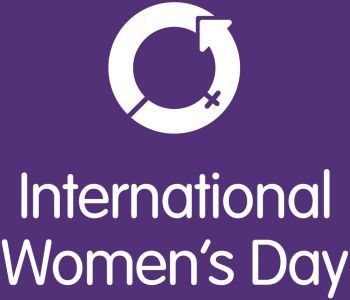 In celebration of this year's International Women's Day, the Sussex Sustainability Research Programme (SSRP) is highlighting one of its more recently funded projects 'Luna Connection' which strongly focusses on Sustainable Development Goal (SDG) 5 'Gender Equality'.
International Women's Day 2022 is being celebrated under the theme #BreaktheBias, calling for a gender equal world that is free of bias, stereotypes, sexism and discrimination. 'Luna Connection' embraces this exact theme. The project which is led by Principal Investigator Dr Chi Eziefula (Brighton and Sussex Medical School) deals with a historically and socially stigmatised subject. The ongoing research project explores human rights and environmental implications of menstrual hygiene products in Uganda, Kenya and Sudan and concentrates on three core themes:
menstrual health and adolescents' rights;
links between environmental sustainability and menstrual health;
the question of whether and how environmental protection and adolescents' rights might come into conflict when using sustainable menstrual health products
Dr Chi Eziefula points out that "Luna connection is made up of an international team of specialists in law, medicine, social science, public health, and anthropology who are exploring the interface between menstrual health, human rights and environmental sustainability. With nodes in Sudan, Uganda, Kenya and the UK, we look to define what is good menstrual health, what it would look like if the menstrual journey was in full alignment with human rights and what solutions can support both environmental and human health."
The project not only directly targets SDG 5 (gender equality), but also SDG 3 (health and wellbeing), SDG 4 (quality education), SDG 6 (clean water and sanitation), SDG 10 (reduced inequalities) and SDG 16 (children's rights violations). With research expertise from the School of Law, Politics and Sociology (Dr Maria Federica Moscati), School of Global Studies (Prof Maya Unnithan), Brighton and Sussex Medical School (Dr Caroline Ackley, Dr Anne Gatuguta), Institute of Development Studies (Dr Hayley MacGregor, Vivienne Benson), London School of Hygiene and Tropical Medicine and Infectious Disease Research Collaboration (Prof Sarah Staedke), Gender and Reproductive Health and Rights Resource Centre (GRACe) at Ahfad University for Women (Prof Nafisa M Bedri), Ministry of Health Uganda (Dr Catherine Maiteki-Sebuguzi) and Kenya Medical Research Institute (Dr Rose Bosire), the project examines under-researched connections between these SDGs and addresses the social, legal, and environmental implications of menstrual health.
Globally, 300 million people are menstruating each day. So "breaking the bias" must also involve addressing the stigmatised topic of menstrual health in all its facets. Dr Chi Eziefula comments: "This work brings cross-border learning on an important health aspect that, historically, has been pushed into invisibility to the detriment of the thriving of women and girls. We really need everyone to engage and be involved in breaking down stigma in menstrual health."
To find out more about the 'Luna connection' project, explore the SSRP website here.