Environment
The Sussex Neuroscience PhD Programme is at the heart of our community. We have about 50 research groups on campus with diverse interests covering all major areas of contemporary Neuroscience. Some of our main interdisciplinary research themes are shown on our Research pages.
Our students are selected on the basis of their potential to tackle difficult intellectual and experimental challenges. Previous training in quantitative disciplines (e.g. physics, mathematics, computer science), biological sciences (e.g. biology, medicine, bioengineering), psychology or related fields is important. We also expect serious applicants to have gained some previous experience relevant to scientific research (e.g. undergraduate project), and to be motivated to develop their skills towards independence and leadership in the longer term.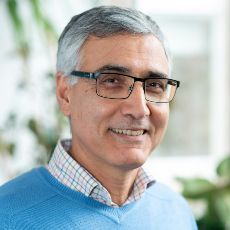 "We are determined to recognise and celebrate our differences and endeavour to provide equal opportunities for all, regardless of gender, identity, ethnicity, disability, religion or belief."
Majid hafezparast


Professor of Molecular Neuroscience

Life Sciences Equality Diversity and Inclusion Lead
---
Rather than emphasising fixed notions of excellence or a specific academic journey, we consider candidates from a diversity of backgrounds and pathways, and look for evidence of relevant skills and preparation in their statements and letters of reference as well as in CVs or transcripts. Applications are particularly welcomed from candidates with protected characteristics – e.g. from Black and other ethnic minorities – who are under-represented in postgraduate research at our institution.
We provide a supportive environment to encourage students to work with flexibility and commitment, in order to fulfil their potential. Our dedicated Programme Manager and PhD Programme Committee provide mentorship and guidance to students from the recruitment stage onwards.