PhD Programmes in Neuroscience
One of the aims of Sussex Neuroscience is to train the next generation of researchers to tackle the most important questions. Sussex houses world-class research in all major areas of Neuroscience, with scholarships available from a variety of sources for PhD study, including our Sussex Neuroscience 4-year PhD Programme.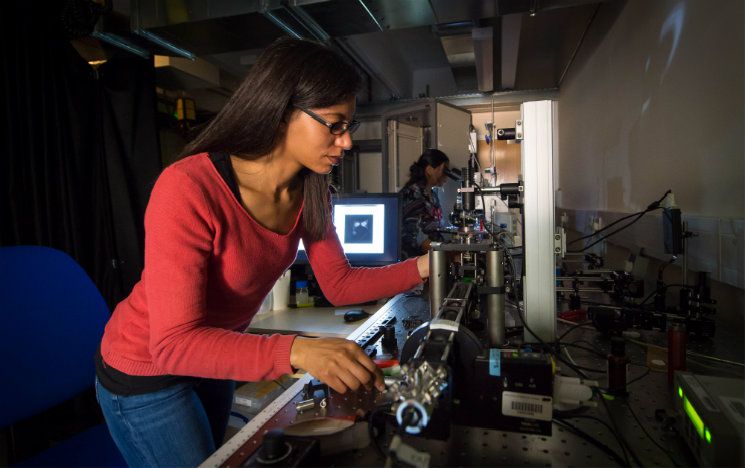 Sussex Neuroscience provides a vibrant and supportive community in which early career researchers are highly valued. Beyond their immediate lab group, postgraduate students meet at our regular seminars, social events and public engagement activities, and lead their own initiatives such as student-led journal clubs, a Coding Club, and hosting external speakers. All PhD students have access to the Sussex Neuroscience Postgraduate Fund to support travel to conferences and advanced training courses worldwide. At the wider University level, our students are supported by the Doctoral School which includes a researcher development programme and the U-DOC mental health initiative.
There are many different opportunities to join Sussex Neuroscience as a postgraduate student. Our Sussex Neuroscience PhD Programme offers a rotation year in which students can experience different labs across our community before choosing their final PhD topic. Our members also supervise projects on other funded DTPs, listed below. You can also apply directly to a single lab when a position is advertised.
Applications are particularly welcomed from candidates with protected characteristics – e.g. from Black and other ethnic minorities – who are under-represented in postgraduate research at our institution. Our PhD selection process is mindful of the diversity of backgrounds that strong candidates can have: we consider candidates based on all-round merit, and run a transparent interview process. We also offer support to any students with carer responsibilities to enable them to pursue their PhD research on an equal footing with others.
Funded PhD Programmes:
You may also be interested in a Masters degree at Sussex in Neuroscience and related areas: