News and events
Sussex and HKUST link up to work on neuroscience and cancer
By: Victoria Shaw
Last updated: Thursday, 6 July 2017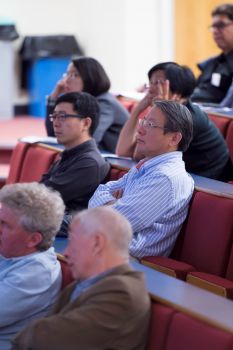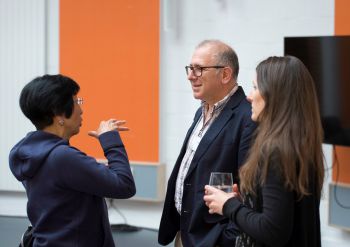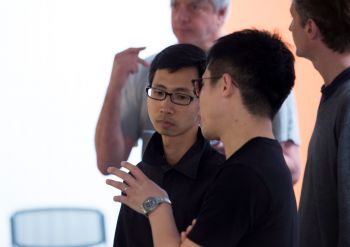 Over 30 distinguished scientists gathered at Sussex last week to tackle problems in genome instability, a characteristic of most cancers, and neurobiology.
A delegation from The Hong Kong University of Science and Technology spent three days at the University for the collaborative workshop, which provided the opportunity to share scientific techniques, data, analytical tools and facilities, and will provide a platform for collaborations between laboratories.
Investigators identified a number of priority areas for joint research – including chromosome segregation, DNA replication-induced genome instability, sensory neuroscience, neurodegeneration and cell signalling – and agreed to develop new international projects in these fields over the next year.
"The workshop provided an excellent opportunity to identify areas of overlapping interest and all of our HKUST guests found potential collaborators," said Professor Tony Carr, Director of the Sussex Genome Damage and Stability Centre, which co-hosted the visiting researchers.
The event was the product of close ties between the Genome Damage and Stability Centre, Sussex Neuroscience, and the Division of Life Science at HKUST, one of the world's top 50 universities. It follows a 2015 conference in Hong Kong, supported by the Croucher Foundation, which highlighted commonality in the approaches used by scientists at both institutions and generated new research questions.
Last year, the two universities launched a dual PhD programme to train the next generation of international scientists, which will enrol its first set of students in September.
"This workshop is an important step in strengthening our existing strategic relationship with HKUST," said Adam Tickell, Vice-Chancellor at Sussex. "International collaboration is increasingly becoming critical to excellent research, and this partnership will reveal new ways of approaching scientific challenges and solutions."
Sussex and HKUST scientists are also co-operating on joint field courses and undergraduate research training, and have worked together to promote gender equality in the life sciences in the UK and Hong Kong in partnership with the British Council.
For more information on the University's partnership with HKUST, email Victoria Shaw, Assistant Head of International (Strategic Partnerships), on v.a.shaw@sussex.ac.uk.