The University of Sussex is one of Britain's leading research intensive universities. Run in collaboration with selected institutional partners, the International JRA scheme is a pioneering project that aims to develop future research leaders by supporting talented and ambitious undergraduates to undertake supervised research at Sussex during the summer.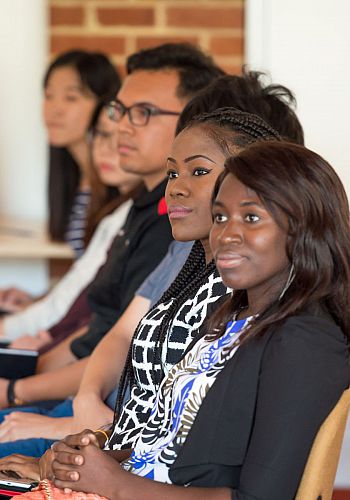 Students are invited to work on a project for eight weeks, providing them with the opportunity to engage with distinguished researchers and develop invaluable academic skills and networks. They also present their research to supervisors and other senior academics at a University showcase reception.
Since the International JRA was established in 2014, the University has hosted scholars from:
The Chinese University of Hong Kong
University of Ghana
Cornell University
Hong Kong University of Science and Technology
Mahidol University
Renmin University of China
Tomsk State University

University of Malaya

University of California, Santa Cruz

Lund University

Monash University

Koc University

Georgetown University
Students have worked in a diverse range of research centres and networks spanning the sciences, humanities and social sciences, including the Green Brain Project, the Genome Damage and Stability Centre, Social Evolution Research Group and the Intrapreneurship Hub. Where possible, research placements are identified that connect students with Sussex faculty involved in collaboration with the partner institutions.

The International JRA scheme is part of a suite of undergradaute research opportunities available at Sussex. Further details about the International JRA scheme and information for prospective nominees can be found on the Sussex Undergraduate Research Office webpages.