Doctoral Hub
Our doctoral students are at the heart of research life in the School of Media, Arts and Humanities.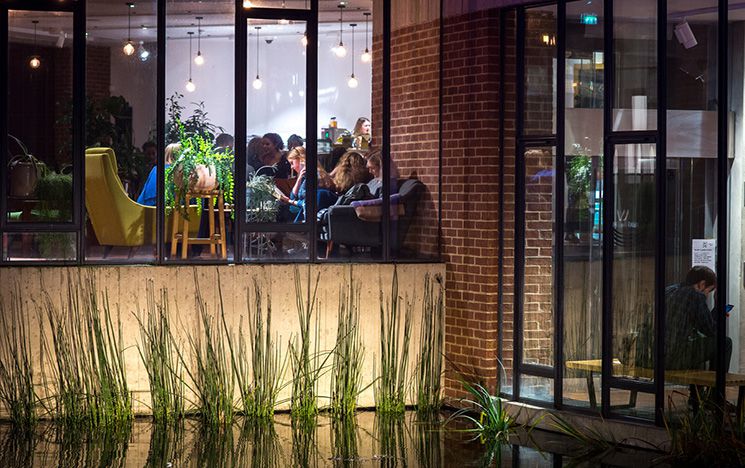 The research of a community of over 280 PhDs spans the reach of subject specialisms and transdisciplinary expertise gathered in the School, from literature, media and history to linguistics and philosophy, film and art history to music, drama and creative practice. Their scholarship and practice involves investigating the major questions of our time, from digital technologies of culture, and transformations in social, cultural and political life, to our planetary environment, health and belonging. They work in archives, create new forms of practice, engage with organisations, institutions and communities. Our PhDs are often involved in the activities of our Research Centres and networks, and also run student-led networks, reading groups, work in progress seminars, and numerous events and conferences.
We work closely with the Sussex Doctoral School, who offer training, support and funding for projects, and who oversee the governance of doctoral practice at the University from supervision to ethics. In addition, we run our own Media, Arts and Humanities training opportunities, including a Lecturer Training Programme (LTP) which offers everyone the chance to engage in teaching and professionalisation workshops, including shadowing faculty in their seminar teaching. Many of our doctoral students go on to gain experience as Doctoral Tutors in the School.
The AHRC doctoral Consortium for the Humanities and the Arts South-east England is based administratively and directed from Sussex, a network of nine university institutions across the region with a strong shared collaborative ethos, which offers studentships, training and placements. All doctoral students at Sussex are CHASE students.
The Doctoral Hub is located in the Silverstone Building, the home of our Research Team, with space and resources spread across the Media, Arts and Humanities estate. It is embedded in the working of our Institute and its values. Doctoral students are on the Institute Steering Group and integral to the way we aim to approach and advocate for the future humanities: finding collective ways to address the complex challenges – environmental, social, and personal – which are arriving, engaged in the seriousness of experimenting and radical inquiry, and grounded in social justice and mutual care.
We welcome exploratory conversations and enquiries.