Our research performance
Sussex attracts leading researchers from around the world. Our research is led by people who care deeply about the world and whose discoveries, analysis and insight change society.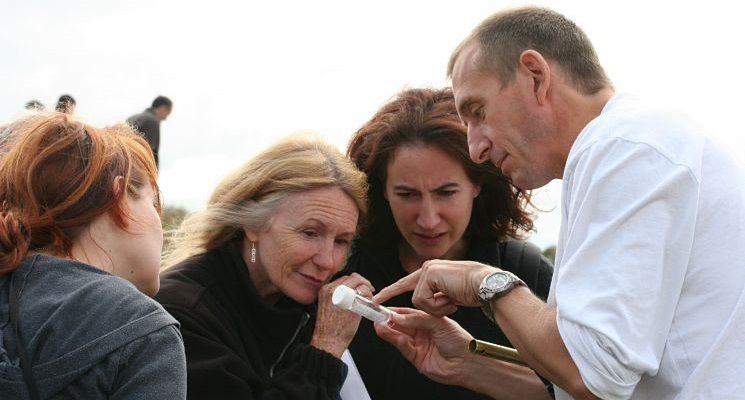 Many Sussex research projects and findings also create specific benefits for businesses, public sector organisations, charities, and cultural organisations, as our discoveries generate new products, services, and transferable knowledge. These achievements are grounded in the fundamental originality, significance and rigour of our research.
We have more than 2,100 staff, including around 1,000 teaching and research staff, of which over 300 are research-only.
We have had three Nobel Prize winners and a winner of the prestigious Crafoord Prize at the university. Our staff currently include four Fellows of the Royal Society, three Fellows of the British Academy, eight Fellows of the Academy of Medical Sciences, and six Fellows of the Academy of Social Sciences.
The discovery of a third form of carbon, the microscopic "footballs" known as 'buckyballs', by chemist Sir Harry Kroto, who was awarded the 1996 Nobel Prize in chemistry, is just one of the historically-significant research findings to have taken place at the University of Sussex. Others include the work of economist Mariana Mazzucato on the entrepreneurial state and economics of innovation, and the academically and socially influential work by Professor of Biology Dave Goulson and colleagues on the conservation of bumblebees.
Sussex research centres and groups widely recognised as leading their fields and as having significantly affected the direction of research internationally include:
Research Excellence Framework 2014
Our research performance is reviewed through the UK's national Research Excellence Framework (REF). Over 75% of Sussex research was categorised as world leading or internationally excellent in the latest Research Excellence Framework.
Individual highlights of the REF 2014 results include:
Sussex History was the highest rated History submission in the UK for the quality of its research outputs
the Sussex English submission rose from 31st to 9th across the UK since the last research assessment exercise in 2008
84% of the University's research impact in Psychology was rated as the top possible grade, 4*
Sussex Geography had the most 4*-rated research impact of any Geography submission across the UK.
Overall, the University was placed 36th (of multi-disciplinary institutions) by grade point average (GPA).
World rankings
In the QS World Rankings 2020, we have been:
rated number one in the world for Development Studies
rated high for research output.
According to the Times Higher Education World University Rankings 2014-15, Sussex was ranked among the top 15 universities in the UK, and joint 34th globally for research influence.
Contact us
Research Quality Officer
Dominic Dean
rqi@sussex.ac.uk
+44 (0) 1273 873297
---
You might also be interested in: