People news
New Year Honour for University's Director of Student Experience
Posted on behalf of: Internal Communications
Last updated: Tuesday, 4 January 2022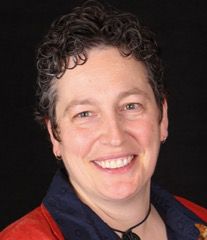 The University's Director for the Student Experience, Jayne Aldridge has been awarded an MBE for services to students in higher education.
As an innovative leader with over 25 years' experience within the UK higher education sector, she is experienced in student experience leadership and management across different universities and has a proven track record in formulating national policy.
Jayne was appointed as Sussex's first Director for the Student Experience in 2018 and was the Chair of AMOSSHE, The Student Services organisation, until August 2021, a position she held for over four years.
Committed to working with a diverse range of people and communities in the creation and delivery of professional service provision to improve quality and underpin student and academic success within large multifaceted organisations, Jayne said: 'I am honoured to have been awarded an MBE for services to students in Higher Education, for me this is not just about personal recognition but it is also an award that reflects the dedication and professionalism of all the members of the Student Experience division at Sussex – and those in every other higher education provider in the UK and for the work undertaken by AMOSSHE .
'Student experience colleagues play an essential role in providing all students with opportunities that can help them achieve their full potential.'
David Maguire, Interim Vice-Chancellor stated: 'Huge congratulations to Jayne on the award of her MBE, it is incredibly well deserved. This is a recognition of her expertise at a local and national level in the higher education student experience, and it follows our recent University of the Year award for Student Retention in The Times and Sunday Times Good University Guide 2022 – something Jayne and her colleagues in the Student Experience division made a significant contribution to.'