University features
A "very Sussex" approach
From creating communities in the classroom, to passing on a passion for their subject, the five winners of the Sussex Spirit category of the 2019 Education Awards reveal how they engage and inspire their students.

Verity takes the stress out of the lab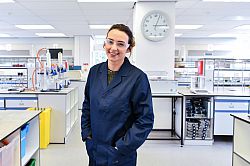 For many science undergraduates, the prospect of working in labs with complicated equipment and chemicals can be as daunting as it is exciting.
But, under the reassuring guidance of teaching technician supervisor Verity Holmes, the lucky students and staff in Life Sciences know they are in safe hands.
Verity, one of winners of this year's Sussex Spirit Education Awards, was nominated for being "welcoming and friendly" and making the lab experience less stressful for some of the more anxious students.
"It's all about communication"
"For me it's all about communication and trying to be as positive as possible," she says. "The use of new equipment within the labs can be daunting when beginning a new course so, as technical staff, I am there to show them how to use the equipment and to answer any questions."
"The chemicals they handle could also be completely different than the ones they've come across before at school or college. So I try to provide them with the correct handling procedures so they are confident within the lab environment."
Verity, who supervises a team of technical staff, is responsible for ensuring the chemistry teaching labs in Chichester Building are running and maintained. She was previously a technician in John Maynard Smith Building, having left school after A-levels and, prior to Sussex, trained as a lab technician in a secondary school.
"The reason I love this job is because of the people," she says. "I love seeing the students progressing through their career, from undergraduate sometimes right through to PhD and a career within chemistry, which is what we we're trying to encourage.
"I love the environment and being able to work within a beautiful area of the Downs. I think I'm really lucky to be here, doing a job I enjoy."
Irene is "a bit of a superwoman" say her students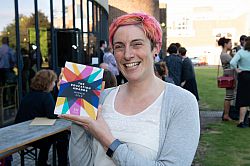 Exuberance and enthusiasm are the hallmarks of Irene Dallaway Gonzalez's teaching style. They also sum up her personality.
Irene, a teaching fellow in Education and Social Work, was awarded a Sussex Spirit Education Award after receiving multiple nominations from her trainee maths teachers.
Her students frequently described her as kind, generous, supportive and even "a bit of a superwoman".
"I am passionate about everything I do," she says. "If you have a lecturer who is passionate and energetic, it's impossible to just sit there and not be affected by them."
"I knew I wanted to train teachers"
Irene came to Sussex nine years ago after a decade of teaching maths in Brighton's secondary schools. "I loved working with children," she says. "But I also knew that I wanted to train teachers. I had begun mentoring almost as soon as I qualified. But then I realised that instead of helping just one or two people a year, I could be helping a class of 30."
The majority of her students are those who are changing career, and who often arrive without conventional qualifications. "What I love about Sussex is that, if we see people who we think have the potential to be teachers, we give them that opportunity," she says.
Besides inspiring her students to push boundaries and try new approaches in teaching, Irene enjoys giving them the support to fully realise their potential.
"Every year in our team we identify perhaps three or four students who have undiagnosed dyslexia, and who have gone down the numbers route because they have felt they were stupid.
"At Masters level they have to write an essay, which they often don't feel at all confident about. But I love writing and so I encourage them not to see it as a hurdle, but to enjoy it.
"When they end up with Merits, they say they couldn't believe it. They really appreciate that I've helped them to do the thing that they never thought they could do."
The rewards for her are immense too. "I can't imagine doing any other job. Even though I have been teaching on this course for nine years, it doesn't get repetitive."
David looks to Sussex's past to create meaningful seminars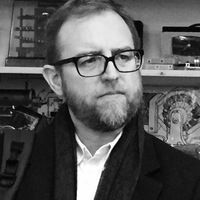 Reconnecting with University of Sussex's founding principles and teaching style is how David Berry earned his Sussex Spirit Education Award.
David, Professor of Digital Humanities, favours small seminars and tutorial groups to recreate the intensive methods of teaching that Sussex advocated in its early days nearly sixty years ago. The approach, he says, helps to make the University a very friendly place.
He combines these with what he calls "post-digital teaching"; using video, annotations, and handwritten notes on an iPad created with the latest handwriting support software.
He says: "This has incredible teaching potential, making lectures and seminars more interactive and allowing students to see the lecturer breaking things down and explaining them in real-time."
"I want to broaden and deepen their understanding"
He also strives to ensure academic excellence in his courses by making them challenging for students and relevant in the real world.
"One of the problems we face in this country, and in society, is that students sometimes can't work out why they are being taught things that they don't feel have a relevance," he says. "That's something that I always try to address, especially to counter the idea that students are only at Sussex for a qualification. I want to broaden and deepen their understanding of the world."
David studied for a PhD at Sussex and returned after a stint of teaching at other universities, where he says he was often described as "very Sussex".
"I'm never sure how to take that, but I assume it's good. I've noticed that, whereas students at other universities are analytical, Sussex students tend to be critical, to care about the greater problems in society, and to believe that they can change things. That's something that should be encouraged and celebrated."
A previous winner of a Sussex Teaching Award in 2014, he says he was especially proud to win a Sussex Spirit Education Award "because it acknowledges the original principles of Sussex".
John creates a sense of community in the classroom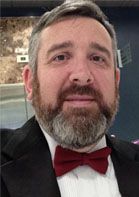 John Walker's students frequently mention his ability not only to instil in his students some of his passion for British Sign Language (BSL), but also his patience and kindness.
Deaf since birth, John has been teaching sign language at Sussex for 13 years. The three-year BSL programme, which is one of the electives, minor and open courses in the Sussex Centre for Language Studies, now enrols more than a hundred students every year. John is one of four tutors who teach alongside two interpreters until the students are able to communicate with the tutors – and each other – in sign language alone.
"Most of our students are from the School of Psychology," says John. "But they also come from Business, Education and Social Work, Global Studies … and even Life Sciences.
"We can help to reduce anxiety"
"Our approach is very interdisciplinary because we go from neurology to geography to language to business to psychology and mental health. We touch on so many subjects. As an excursion, we take the students to see theatre shows in sign language."
John, who experienced the isolation of working as a lab technician in a hearing environment before becoming a deaf awareness trainer, and then a lecturer, recognises that a nurturing approach is essential to keeping his students happy and engaged.
"There seems to be an increase in students with anxieties in their life," he says. "Because sign language is quite exposing, we can help to reduce that anxiety by creating a sense of community in the classroom. We make sure students externalise their worries about learning or the assessments. We also encourage them to meet up outside of the classroom to practise."
In addition to teaching – and ensuring he is available to his students – John has also been studying for a doctorate. He is looking into how those in the Brighton and Hove Deaf community experience their physical spaces.
Give students their voice, says Elizabeth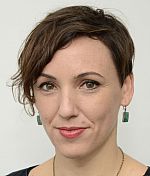 "As lecturers we need to do more listening, not just to take up that space for ourselves."
Dr Elizabeth Mills, Senior Lecturer in International Development and among the Sussex Spirit winners in this year's Education Awards, learned this during the first seminar she gave teaching a post-graduate module, Doing Gender.
"I wasn't confident, so I was trying to teach in an authoritative way. But I crashed and burned. I could see I had lost my students because what I was teaching was too academic and abstract."
The answer, she found, was to relinquish her "power" and work with the class to give each of her students a voice, from assigning who would do the warm-up exercise, to who would bring a case study from their own lives, to who would who would critique that week's readings.
"We learn if we can apply what we are learning to our lives"
"I also shook up the way that I taught," she says. "One of my beliefs is that we learn if we can apply what we are learning to our own lives. So I started a story circle. Initially people volunteered to tell a story, and in time we all shared."
The stories included examples of everyday sexism, such as being wolf-whistled, or being questioned about holding hands with a same-sex partner. "By bringing these stories into this learning space, we started to learn about each other's different perspectives and to take the material of the module – which is about 'doing gender' – across from the individual to the organisation or the political, and see how it permeates every aspect of our lives."
It made her aware of the amount of knowledge and experience her students already had. "A lot of them have done work in the field and know more than I do about issues of gender and development."
And far from losing her authority over the class, Elizabeth found that her students really appreciated being given the confidence to be critical and analytical, and the opportunity to suggest alternative literature for inclusion in the syllabus.
She says: "I come from South Africa and I realised that I had reproduced some colonialized ways of teaching, which meant that it was not as broad and diverse as it should be.
"There is a danger that we just reteach the same classes and the same modules, and I don't want to ever stop being challenged or having to rethink my positions and beliefs."
---
Found this interesting? Share it on social media: