The best companies employ the best graduates: that's why our graduates have secured employment with American Express, Electronic Arts, IBM, Sony, Yahoo! and many other prestigious companies.
Our courses lead to excellent career opportunities. You will learn how computers work, how they can be used to develop software applications, how they can be connected together, and the principles from which the technology is developed. You will be able to design and implement computer programs, you will master many technical and creative skills relevant to your degree area, and you will build up experience with situations requiring complex problem solving and communication.
Career paths for Informatics graduates
Our graduates work in a wide range of areas, either linked directly to their subject of study in computing, or in jobs where their transferable skills are valued. Anther popular choice is to stay on to do a masters course or doctoral research. There are various postgraduate scholarship schemes providing partial or full funding for eligible students.
Typical careers for Informatics graduates include:
analyst programmer
business analyst
computer games developer
e-commerce developer
information architect
interaction developer
IT manager
management consultant
mobile app engineer
online marketing analyst
project manager
quality assurance lead
software engineer
user experience architect
video production manager
web application developer.
Nikki, on her career in web analytics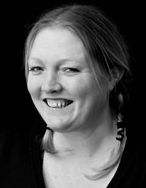 'I studied Computer Science with Management Studies BSc at Sussex. I stayed at Sussex for a Master's degree and graduated with an MSc in Technology and Innovation Management.
'After graduating, I trained myself to become a Search Engine Optimiser which enabled me to get a job working with the Head of Web Analytics for Google EMEA. After this I joined a SEO agency called Fresh Egg and became their Head of Web Analytics. I set up their web analytics department where we innovated a product called CallTrackID. This product allowed the tracking of telephone calls within Google Analytics and was the first of its kind in the UK and gave Fresh Egg great exposure.
'I then started by own web agency called Future Insight Analytics. We specialise in delivering Google Analytics and conversion consultancy and training. I also write for my blog Analytics Training and deliver sessions at SEO and Web Analytics conferences in the UK and internationally.
'Doing my degrees at Sussex University taught me the ability to communicate technical ideas to non-technical people and to help non-technical people relay their needs to web developers. I learnt how to run a software project and how to write technical reports which have all been incredibly useful. It taught me to think "outside the box" and come up with innovative ideas and most of all, it gave me the confidence in my ability to manage business in a technical field.'
Nikki Rae
Founder of Future Insight Analytics
Matty, on his career in web development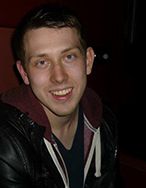 'Soon after graduating from the University of Sussex with a BSc in Computer Science I started as a PHP web developer for a company based in Brighton, predominantly specialising in ecommerce websites.
'Having always been interested in getting into the web development sector before University, the wide range of modules centring on programming increased my joy and passion, making the decision for a career path easy.
'Whilst working on my dissertation, I was given the opportunity to work in a business situation for nine months, working on a project to provide multiple bespoke systems to increase the speed and administration of the company. This involvement gave me vital experience with clients and dealing with the changing requirements of such a large project and was invaluable when it came to applying for jobs after graduating.'
Matty Hill-Andrews
Computer Science Graduate
Enhancing your career prospects
Throughout your time at Sussex you will be presented with many opportunities for enhancing your career prospects. Initiatives include technical insight talks from local companies in areas such as computer game development, networking events with successful entrepreneurs, careers-focussed talks from former Sussex students, and careers workshops offering the latest tips for success in the jobs market and postgraduate study.
The Careers and Employability Centre is home to professional careers advisors who can provide both general and specific advice, on an individual basis if required. The Centre's website contains a plethora of useful ideas and information for students. Their using your degree page gives helpful tips on using the many skills and abilities developed while studying for a degree.
The employment record for our graduates is excellent. When it comes to that job you really want, we will help you to do all you can to increase the chances that you are successful. There's a lot you can do to enhance your career prospects outside your academic activities:
extracurricular activities are things you do during your time as a student which are not a formal part of your degree course, such as University of Sussex Students' Union activity clubs and societies. Such activities can help you develop a host of skills that employers value.
career-related vacation work is not just about making money. Any kind of work experience says something about you as a person and potential employee, and will enhance your future employment prospects. Career-related vacation work does the same, only more so. In addition, it offers other advantages such as finding out whether you really like a particular kind of work or company before you graduate. Work experience helps you get more out of your degree. It gives you a chance to see how your courses are relevant to the world of work, and can motivate the work you do at university.
industrial placements offer all the rewards of career-related vacation work but on a longer time-scale. This increases financial rewards and work experience and also allows you a longer period of time to get thoroughly immersed in project and work activities.
Skillclouds provides a framework for thinking about and developing the skills you develop on your degree course.
the Peer Assisted Learning scheme in Informatics gives you the opportunity to take on the role of 'tutor' and get paid for helping your peers on modules you have already taken.
Managing your career
Career management is about achieving a satisfying and rewarding career. It involves identifying what you want from a career, and then identifying the means by which you can achieve your objectives. Career management is a life-long process. You have begun the journey by choosing a degree course, whether your aims are to obtain a good job, pursue a long period of further study, or for purely personal satisfaction. There is much you can do during your time at Sussex to enhance the prospects of achieving your aims. The skills you acquire in managing your studies will go a long way to helping you manage your career after graduation, as your needs and desires, and the employment market, change.