Product Design
Explore our courses in Product Design.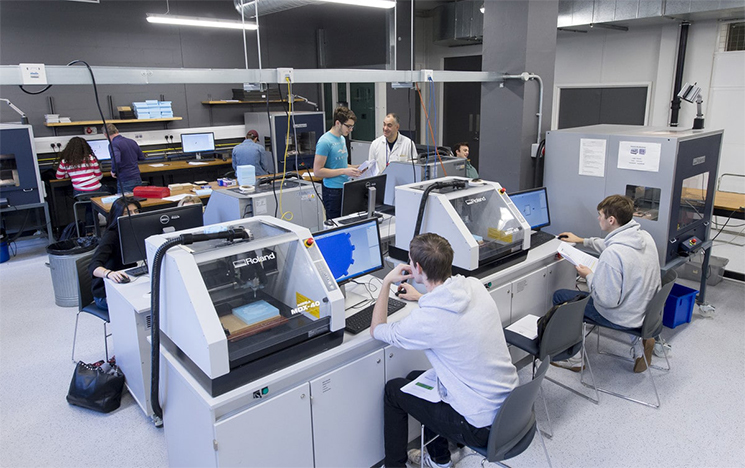 At Sussex, we work on creative solutions to shift our society towards a more sustainable future.
You'll learn to design for social impact and solve real-world challenges, and you'll explore emerging technologies and the exciting opportunities they offer creative practitioners.
You'll have the opportunity to work on live briefs. This will give you experience of working with experts from a range of companies. And with the environmental impact of products in mind, you'll consider how your products may be recycled or re-purposed at the end of their life.
Explore Product Design at Sussex
Meet Lucy
Lucy Hughes, Product Design graduate, won the International James Dyson Award 2019 with MarinaTex, an eco-friendly plastic alternative made from waste materials from the fishing industry. She developed the material as part of her degree and is now working on its commercialisation.
More about life at Sussex
Virtual tour
Could there be a better place to be a student than our beautiful campus? Nestled in the South Downs National Park, we're just nine minutes from one of the UK's most iconic cities.
To get a picture of life on our campus and the excitement of being in the city of Brighton, take our virtual tour.
Explore more subjects at Sussex: