CHEER's tribute to Professor Sir David Watson
CHEER wishes to express its sadness at the loss of Professor Sir David Watson who died at the age of 65 in February 2015.
David was the keynote speaker at the launch of CHEER in November 2007 and remained a keen supporter of CHEER's intellectual work. His scholarship in the field of higher education studies has also been a major source of inspiration to students and staff in CHEER.
He was one of those rare people who was urbane, erudite and highly personable. He was hugely respected personally for his warmth, wit and charm, but also professionally for his incisive critical commentaries on higher education policy. He was also immensely productive and was able to create substantive and significant pieces of work on a regular basis in addition to his senior leadership roles in the Universities of Brighton and Oxford.
It was always a pleasure working with David and talking to him always left one with new perspectives and ideas. David was one of the most influential people in the field of higher education studies for several decades. Tributes abound from diverse colleagues.
We will all miss him greatly.
CHEER's tribute to Professor Alison Lee
CHEER is very sad to learn of the death of Professor Alison Lee, Director of the Centre for Research in Learning and Change at the University of Technology in Sydney on the 4th September 2012. Alison was one of CHEER's international links with whom CHEER had strong connections - personally and to her scholarship.
Alison's work on doctoral and professional education was inspirational. Her focus on the changing nature of the university, and its relation to the world of work, professions and social participation has influenced many CHEER scholars over the years. Alison was highly successful in applying the resources of critical theorising to questions of professional practice and profesisonal education, with particular regard to conceptualisations and practices of pedagogy and learning. She was also particularly successful in communicating the complexities of the affective domain in doctoral pedagogies.
Some of Alison's best-loved work includes:
Lee, A., and William, C. (1999): 'Forged in Fire: Narratives of trauma in PhD supervision'. Southern Review 32: 6-26
Lee, A. and Kamler, B. (2008): 'Bringing pedagogy to doctoral publishing'. Teaching in Higher Education, 13(5), 511-523
Lee, A. and Green, B. (2009): 'Supervision as Metaphor'. Studies in Higher Education, 34(6), 615-630
Lee, A., Brennan, M. and Green, B. (2009): 'Re-Imagining Doctoral Education: Professional doctorates and beyond'. Higher Education, Research and Development, 28 (3) 275-287
Lee, A. (2010): 'Professional Practice and Doctoral Education: Becoming a researcher', in L.Scanlon (ed) Becoming a Professional: An interdisciplinary analysis of professional learning, Dordrecht, Springer
Lee, A. and Aitchison, C. (2011): 'Working with Tensions: Writing for publication during your doctorate'. In T.S.Rocco and T.Hatcher (eds) The Handbook of scholarly writing and publishing. San Francisco, Jossey-Bass
Lee, A. and Danby, S. (eds) (2012): Reshaping Doctoral Education: International approaches and pedagogies. London, Routledge
Alison's untimely death is a great loss to the international higher education research community, and her original thinking and erudition will be greatly missed. Condolences from all at CHEER.
CHEER's tribute to Professor Diana Leonard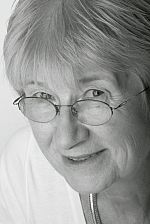 It is with great sadness that we announce the death of Sussex Visiting Professor and good friend of CHEER, Professor Diana Leonard.
Diana died peacefully on Saturday 27th November 2010 after a long and valiant battle with cancer. In spite of her debilitating and prolonged illness, Diana was always committed, supportive and interested in all of CHEER's work. It gave her great joy to be included in the research community at the University of Sussex, and she often commented on how the values of CHEER reflected her beliefs and ideologies about feminist sociological research on the academy. She was thus our true and principled friend and confidante. This did not mean that she shirked her critical responsibilities to us. She could be forthright in her views because both her wisdom and experience gave her warrant to be so. That we were wiser after the event is a testament to her ability to challenge because we knew she shared our commitment to building feminist knowledge spaces.
She will be a significant loss to the community of feminist researchers - particularly of higher education studies. Her work spans almost 40 years! In that time she was able to forge many successful hybridisations: sociologist and educator; activist and academic; national and international reputation. She applied her gender sensitive theoretical lens to a range of topics in 2nd wave feminism including sex and sexualities, the sociology of the family and gender and education.
She was appointed to the Institute of Education, University of London in 1976, and became Professor of Sociology of Gender & Education in 1998. She led the Centre for Research and Education on Gender and the MA in Gender and Education, and partly retired in 2005. She joined CHEER in 2008.Diana made a major contribution to higher education as a knowledgeable and skilled practitioner, but also as a theorist, with particular reference to the domains of doctoral studies and international students
Leonard, D. (2009) 'The doctorate in the life course' In, P. Thomson and M.Walker (eds), Routledge doctoral students' companion.
Leonard, D. with Rab, M., (2009) 'The inter-relationship of employment, marriage and higher education among Pakistani students in the UK'. In, E.Unterhalter and V.Carpentier (eds.), Whose interests are we serving? Global inequalities and higher education. London: Palgrave.
Leonard, D., with Becker, R. (2009) 'Enhancing the doctoral experience at the local level' Changing Practices of Doctoral Education. London: Routledge.
Leonard, D., Pelletier, C., and Morley, L. (2003). The Experiences of International Students in UK Higher Education: a review of unpublished research. London, UKCOSA.
Leonard, D. (2001). A Woman's Guide to Doctoral Studies. Buckingham, Open University Press.
Diana occupied a central position in many people's professional lives. As a colleague, she was always constant and central, with sustained and non-intrusive support. Not only did Diana have a huge memory and repertoire of facts, insights and observations, but there is also a huge memory about her. At her 2008 Festschrift - over 40 papers were presented from all over the globe!
Higher education has lost one of its brightest, strongest voices, but her influence will remain strong in the work of the many people whom she supported and inspired.