The 2016 Sussex International Theory Prize has been awarded to Robert Vitalis, White World Order, Black Power Politics: The Birth of American International Relations (Ithaca: Cornell University Press, 2015).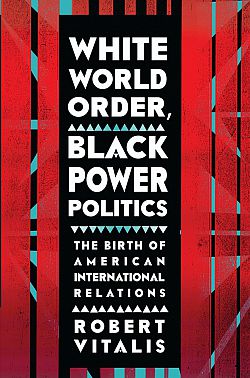 Report on 2017 CAIT event "Decolonising IR"
'This landmark book provides a superbly well-researched history of the racist underpinnings and practices of International Relations as it first emerged in the United States, and across the Atlantic. Its core analyses – sustained through a detailed recounting of the arguments and politics of individual scholars, philanthropists, and the then nascent funding institutions and think tanks - challenge and serve to demystify the mythology of IR as a field of interstate relations. The discipline was established first and foremost to analyze interracial relations and the sustenance of white supremacy. White World Order, Black Power Politics shows how IR, like many social and historical sciences, responded to the imagined imperatives of racial and colonial management. Moreover, the book excavates the hidden history of American IR by bringing to light the contributions to the study of world politics of a group of extraordinary African American scholars, who collectively Vitalis calls the "Howard School of international relations theory": Alain Locke, Ralph Bunche, E. Franklin Frazier, Rayford Logan, Merze Tate, and Eric Williams, alongside W. E. B. Du Bois, worked to resist these racist premises and imperial imperatives between the late nineteenth and mid-twentieth century. Their struggles reveal not only IR's white supremacist origins, but also why this past may not have yet been surpassed. An intellectual and historical tour de force.'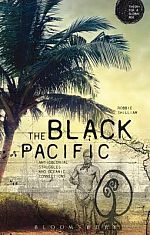 The 2016 Prize committee also awarded an honorable mention to Robbie Shilliam's The Black Pacific: Anticolonial Struggles and Oceanic Connections (London: Bloomsbury, 2015).
'This visionary book attempts to articulate a decolonial science and to map the possibility and the necessity of a different kind of international theory of 'deep relations'. Thinking through and with the populations and narratives of Oceania and locating them in connections and struggles with other parts and peoples of the world, such as the African diaspora, The Black Pacific illuminates the spiritual and creatively political workings of anti-colonial agency without validation from Western concepts and categories.'
The CAIT Prize committee