CAIT Book Talk: 'The Colonizing Self' with Prof. Hagar Kotef
By: Eve Wilcox
Last updated: Wednesday, 20 April 2022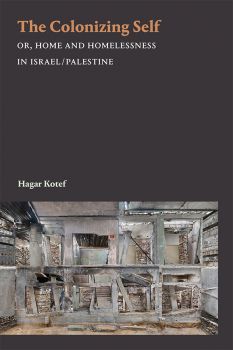 On Wednesday the 27th of April 3-5pm, CAIT will host Professor Hagar Kotef (SOAS) to discuss her book: The Colonizing Self: or, Home and Homelessness in Israel/Palestine.
In this talk, Kotef explores the cultural, political, and theoretical apparatuses that enable people and nations to construct a home on the ruins of other people's homes or to feel that they belong to spaces of dispossession. Moving from analysis of contemporary Israeli TV shows to theorizations of settlers' violence in the West Bank, Kotef examines the affectual conditions of settler colonialism. She tries to understand how, in conditions of systematic, prolonged violence, people develop attachment to the violence they inflict on others.
The Colonizing Self received an Honourable Mention in the 2021 Sussex International Theory Prize, among several other accolades since its release. Kotef is a Professor of Political Theory at SOAS, University of London, where she teaches political and postcolonial theory, state violence, and Israel/Palestine, thus this talk will be of particular interest to anyone working within similar areas of research.
This event will be ran as hybrid. It will take place in the GSRC, Arts C and via Zoom. Register here to receive the link if you wish to attend online.
All are welcome! We look forward to seeing many of you there.