New CAIT Visiting Research Fellow: Dr Stefan Pedersen
By: Eve Wilcox
Last updated: Monday, 14 March 2022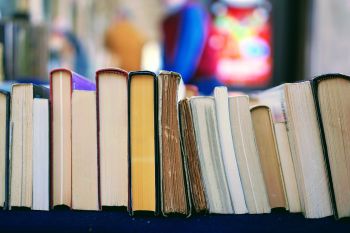 Stefan Pedersen is a political theorist focusing on principled world politics within an Earth System frame or what is shaping to become a future 'planetary politics'. He studies the foundational ideational underpinnings of world orders and global governance institutions, past, present and prospective, such as authoritarianism, nationalism, liberal cosmopolitanism, neoliberal globalism and ecologism.
He has a special interest in analysing earlier imaginative world order visions articulated by thinkers critical of the modern nation-state system, especially those active in the inter-war period or as a response to the initial phase of environmental awakening in the late 1960s and early 1970s. But he is primarily interested in ideas of world order we might find desirable today. And he seeks to theoretically refine and develop these in ecologically sensible, planetarily just and democratically viable directions.
The progress oriented part of his theoretical work is built around three consecutive tasks: 1) fostering a sound understanding of the existing Earth systemic, physical realities, 2) adjusting the social imaginary and political ideologies of our species to function within these 'planetary boundaries' [to use Johan Rockström's phrase], 3) designing an institutional architecture that might fit, promote and consolidate the kind of planetary politics this new Earth Systemic knowledge and the major human civilizational trends continue to point towards, ultimately in a manner that could one day help constitute what has recently been termed a 'planet polity'.
Representative journal articles are his 'Planetarism: a paradigmatic alternative to internationalism' (Globalizations, 2021) and 'Navigating world order: neoliberalism between nationalism and cosmopolitanism' (Journal of Political Ideologies, 2021). The latter journal article was commended runner-up for the inaugural 2022 Michael Freeden Prize. Stefan Pedersen is also notably writing an Elements book in the Earth System Governance series and co-editing a Special Issue of Environmental Politics on the theme of 'planetary justice'.