Through a joint research project between Julian Frankish, and Richard Roberts with Professor David Storey, a well-known high street bank was able to improve its services offered to small and medium-sized enterprises (SMEs) and increase the bank's profitability.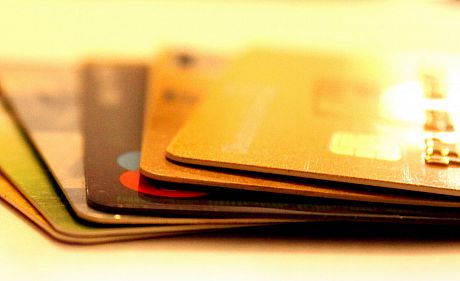 Research undertaken by Prof David Storey (Strategy and Marketing) improves our understanding of the role played by finance in the survival and growth of new enterprises. Undertaken in close co-operation with Barclays Bank it produces findings relevant for the bank, for policy-makers and for scholars. The research finds that:
It is difficult for banks to make reliable assessments of new businesses' prospects based on the information available when the business is started.
New enterprises experience considerable volatility in their cash flow. Those new enterprises without the resources to manage this variability are most likely to exit.
There is no evidence that entrepreneurs learn from their mistakes and subsequently improve their performance. While it appeared that survival rates improved as businesses aged, this is simply because poor performers fail and drop out of the sample.
The bank has now incorporated these findings into its segmentation and management of small business customers. In particular, the creation of a new 'High Growth and Entrepreneurs' proposition that looks to better support these key minority of firms that require more bespoke solutions. As these businesses are disproportionate contributors to productivity and growth in the economy, allowing them to have a better chance of fulfilling their potential is a significant step forward.
This research builds on a body of work around improving financing services for SMEs, which was the basis for one of the School's impact case submissions to REF2014 (See "Improving Barclays Bank Financing Services to SMEs in the UK").
---
Related papers
Frankish, Julian S, Roberts, Richard G, Coad, Alex and Storey, David J. "Is Entrepreneurship a route out of Deprivation?" Regional Studies, 2014, 48(6), 1090-1107 (ABS 3) reprinted in Michael Fritsch and David J Storey eds, Entrepreneurship in a Regional context, Routledge, London, 2016
Coad, Alex, Frankish, Julian S, Roberts, Richard G and Storey, David J. "Are firm growth paths random? A reply to 'Firm growth and the illusion of randomness'" Journal of Business Venturing Insights, 2015, July, 5-8
Coad, Alex, Frankish, Julian S, Roberts, Richard G and Storey, David "Why should banks provide entrepreneurship training seminars?" International Small Business Journal, 2016, 34(6), 733-759 (ABS 3)