New approaches to science, technology and innovation help to meet UN Sustainable Development Goals
Insights from Sussex research have been adopted by the UN and are shaping the way that governments worldwide use science, technology and innovation to reduce poverty and achieve the UN's Sustainable Development Goals.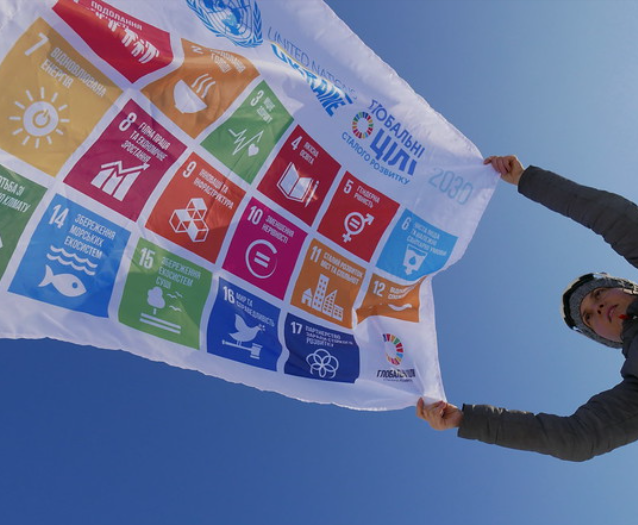 In 2015, the United Nations launched its 17 Sustainable Development Goals (SDGs) in a universal call to end poverty, protect the planet and ensure that all people enjoy peace and prosperity. Research from the Business School's Science Policy Research Unit (SPRU) has been instrumental in helping developing nations to meet the goals.
A new approach to innovation
Following his formal participation in the 2012 United Nations Conference on Sustainable Development (known as Rio+20), Dr Adrian Ely was commissioned by the UN Conference on Trade and Development (UNCTAD) to be the academic lead on its 'New innovation approaches to support the implementation of the SDGs' report.
Produced together with the UNCTAD team and colleagues Patrick Van Zwanenberg and Mariano Fressoli, the report considered the opportunities offered by innovation emerging from grassroots movements, social enterprises and technology users, as well as governments and the private sector. "Emerging forms of collaboration, often supported by digital technologies, require governments to think about innovation in new ways" explains Ely. "Applying them to environmental and social objectives presents both opportunities and challenges."
The report presents five new approaches to innovation, highlights how they can contribute to the SDGs, and proposes concrete policy considerations.
Creating a framework to support innovation in developing countries
UNCTAD subsequently asked Ely to create a new framework for its science, technology and innovation policy (STIP) review programme in developing countries. STIP reviews provide tailored advice to help countries establish strategic priorities for development and to meet the SDGs.
Ely worked with Johan Schot and colleagues at UNCTAD, and sought inputs from a range of international networks. The resulting framework – Harnessing Innovation for Sustainable Development: A Framework for Science, Technology and Innovation Policy Reviews, published in 2019 – incorporates key concepts and approaches to innovation drawn directly from SPRU research, including a focus on directionality in innovation pathways and transformative innovation policy.
Directionality of innovation was a key focus of the award-winning international project – Innovation, Sustainability and Development: A New Manifesto, led by the Social, Technological and Environmental Pathways to Sustainability (STEPS) Centre, which is co-hosted by SPRU and the Institute of Development Studies. This project involved a shift in emphasis from the quantitative rate of innovation to its qualitative contributions to sustainable development. The new UNCTAD framework draws on these ideas and includes directionality as one of the key policy review criteria for STIP reviews.
The framework also outlines how STIP reviews can make use of transformative innovation policy experimentation – using experimental actions and policy engagement to challenge unsustainable practices – as recommended in a key study by SPRU academics Johan Schot and Ed Steinmueller.
UNCTAD has so far applied the new framework in it its STIP reviews in Ethiopia and Zambia, supported by another SPRU colleague Chux Daniels, and is planning to use it in forthcoming reviews in other countries. The framework helps governments to evaluate their science, technology and innovation policies, and to use participatory, co-design processes to mobilise actors towards change. Shamika Sirimanne, Director of UNCTAD's Division of Technology and Logistics and Head of the Secretariat of the UN CSTD, explains the impact of the review process: "The reformulation of the science, technology and innovation policies in these countries will have significant long-term impacts on poverty alleviation, environmental sustainability and economic development – impact that links directly to the research conducted by the University of Sussex."
Leadership in sustainable development
Research such as Dr Ely's has helped to secure the University's place among the top 50 universities in the world for delivering on the United Nations' Sustainable Development Goals (SDGs). The Times Higher Education (THE) World Impact Rankings 2021 placed Sussex 41st out of 1,115 institutions worldwide, and ninth in the UK, taking account of teaching and outreach as well as research.