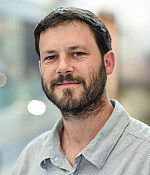 Dr
Adrian Ely
Post:
Senior Lecturer in SPRU - Science Policy Research Unit (SPRU - Science Policy Research Unit)
Other posts:
Senior Lecturer (The Sussex Energy Group)
Location:
JUBILEE BUILDING 371
Email:
A.V.Ely@sussex.ac.uk

Telephone numbers
Internal:
3026
UK:
01273 873026
International:
+44 1273 873026

Research expertise:
download vCarddownload vCard to your mobile
Biography
I have been at Sussex since 2000, when I started in the School of Life Sciences as a postgraduate student. My doctoral project at SPRU on the comparative regulation of transgenic crops (2001-2016) led to research fellowships within the European Commission FP6-funded integrated project "Safe Foods" (which focussed on European food safety governance) and subsequently within the STEPS Centre.
In the first phase of the STEPS Centre, I was involved in two projects. I convened Innovation, Sustainability, Development: A New Manifesto, a project that drew upon the expertise of colleagues at SPRU and IDS and also involved our partner institutions across the world. I also worked on the "Rethinking Regulation" project, investigating the regulation of seeds and drugs at international, national (in particular in China) and sub-national levels. Some of this work has subsequently been taken forward by the 'Low Carbon Innovation in China' project.
Role
I am currently a Senior Lecturer at SPRU and am responsible for SPRU's executive training strategy.
I was previously Deputy Director and Head of Impact and Engagement at the STEPS Centre (a collaboration between SPRU and IDS), and currently co-lead the ISSC 'Transformative Pathways to Sustainability' network as part of the work of the centre's global consortium.
I co-ordinate much of SPRU's work in China. I was a co-investigator in the Centre for Bionetworking (a Centre led from Global Studies which looks at responsible innovation in the Life Sciences), on the Steering Committee of the Sussex Asia Centre, and in academic year 2014-15, I organised the Sussex China seminars. I am also a member of the Centre for Rising Powers and Global Development.
Beyond Sussex, I sit on the external advisory board of York Environmental Sustainability Institute (YESI).