Employer endorsement
SPRU students develop in-depth knowledge of their subject area and skills highly valued in today's world of work.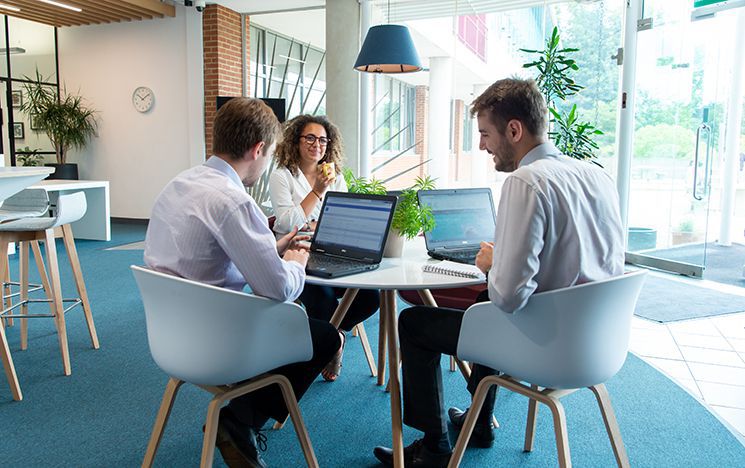 Our graduates have been recruited by organisations all over the world, including:
Airbus • Amgen • The Asian Development Bank • Bocconi • The British Civil Service • The British Council • Department of Energy, Canada • Environment Canada • ETH Zurich • The European Commission • Harvard • Imperial College London • Industry Canada • The Inter-American Development Bank • The International Development Research Centre • JICA • KPMG • OECD • Ofcom • Pfizer • The RAND Group • The Rogosin Institute • The Royal Society • The United Nations • US Congress • US Foreign Service
As well as offering opportunities for students to undertake paid and unpaid work with faculty, there is also scope for both MSc and PhD students to be placed in science, technology and innovation policy institutions, firms, governmental departments, not-for-profit and non-governmental organisations to conduct their research for their dissertation. Such placements provide students with networking opportunities and invaluable work experience, as well as benefit to the company.
Here are some testimonials from companies who have benefitted from engagement with SPRU students:
We were so impressed with the Intranet Strategy student project you delivered for us. We had an excellent turnout for the final presentation and we really enjoyed the way it generated debate within our business. The benefits of asking an external party to deliver a project like this have become obvious: your results were all the more interesting because they provided an unbiased view of our Intranet from an external party, and all the more effective because you were able to talk to other companies that we could not have approached as

'

Atkins

'

."

Atkins Planning and Management Consultants Ltd



---
A challenging Project centred around a very complex subject, but from the onset it was evident that the student team had quickly obtained a sound grasp of the salient issues. The members had promptly arranged themselves into a well-organised Team and pitched themselves into the Project with great enthusiasm to explore the subject from a wide range of related avenues. The Key Milestones were all achieved on time, this being testament to the Team's total commitment to the Project, which also made it a thoroughly enjoyable experience from Doosan Babcock's perspective. In the final analysis the Team also managed to come up with practical and helpful recommendations."

Doosan Babcock



---
We were impressed by the drive and enthusiasm of the students and the professional nature in which the project was approached. The work performed was most comprehensive and thorough and presented within a series of frameworks which allowed the reader to distil clear messages."

AgustaWestland Engineering Planning, Control and Technical Services



---
I was impressed by the student group's ability to deal with both the practical issues that could effect future exploitation of Rolls Royce technology, and the abstract challenges of the various business models and evaluation techniques that they applied…the project demonstrates that considerable 'intellectual horsepower' can be accessed effectively through the relationship with SPRU."

Head of Technology Control, Rolls Royce plc



You might also be interested in: