SussexFood takes a trip to the New Forest to plant trees thanks to customer purchases
Posted on behalf of: SussexFood
Last updated: Tuesday, 26 March 2019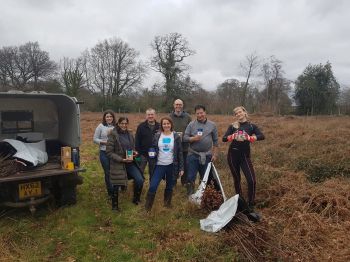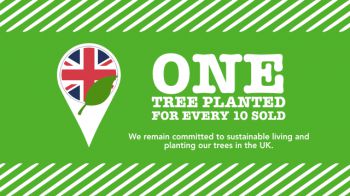 On Wednesday 20 March SussexFood, partnered with Mug For Life, ventured to the New Forest to plant trees in the name of sustainability.
This tree-planting session was part of the Mug For Life 'giving back' scheme, through which Mug For Life have pledged to plant a tree for every 10 Mugs For Life sold.
The planting team consisted of Student Engagement Manager Liv Grant representing SussexFood on behalf of the University of Sussex, a crew from Brunel University, and the teams from Compass Group and Mug For Life.
On behalf of Compass Group UK and Ireland and their partnership with Mug For Life, around 4,000 trees have been planted in the UK so far. University of Sussex staff and students have contributed to this great sum throughout the past few years. In the last year alone SussexFood have given away and sold a total of around 5,000 Mugs For Life.
Since the introduction of the 30p cup charge a quarter of hot drinks on campus are now sold to customers using their own mugs. This reduction in single-use plastic waste has also contributed to the number of trees planted by Mug For Life, meaning two wins for the price of one!
SussexFood would like to thank customers for their willingness to re-use their cups when purchasing a hot drink. We encourage you to keep bringing a reusable mug for your hot drinks to help fight single-use plastic waste.