Performance based on real attack forms part of endeavour to rise against extremism through the arts
By: Stephanie Allen
Last updated: Wednesday, 13 November 2019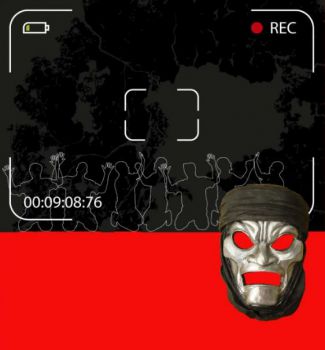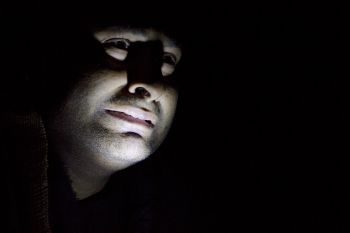 A Professor from the University of Sussex is promoting the use of the arts to rise against fanaticism, after penning a play which focuses on an extraordinary real-life act of bravery in defiance of extremism.
Staged in London next month, 'Terror' is based on the attack that took place at Holey Artisan Bakery in Dhaka, Bangladesh in 2016.
On July 1st, insurgents stormed the bakery and took those inside as hostage. As people were divided by religion, a young Muslim man named Faraaz Ayaaz Hossain was told he could leave freely. But he refused to leave his friends behind; friends who were either from another country or of a different faith.
Sadly the 20-year-old died that night, but his bravery has been recognised with several posthumous awards including the Mother Theresa Memorial International Award.
His strength in the face of extremism has now been memorialised in a play written by Professor of Anthropology & Cultural Studies, Raminder Kaur. Directed by Mukul Ahmed and designed by Erica Greenshields, 'Terror' aims to honour Faraaz's memory, while using the voices of customers and staff to retell the horrific incident which stunned those in Bangladesh and beyond.
Professor Kaur said: "I wanted to explore what it takes for someone to stand up against extremism.
"This event shocked the nation because it happened in Dhaka's most prestigious and international area renowned for its embassies.
"Today we are seeing the rise of extremism across the world including in Britain. It covers all shades – from Islamism to white nationalism. It tries to dominate through fear and persecution of anyone who begs to differ. It has a pernicious presence that needs to be extinguished."
The staging of 'Terror' by Sohaya Visions and Mukul & Ghetto Tigers at Pinter Studio in London forms part of an endeavour to 'Rise Against Fanaticism Through the Arts' (#RAFTA) using different creative mediums to promote tolerance and understanding.
Professor Kaur said: "Lecturing to change someone's views does not have as much impact as does the subliminal and visceral potential of recreated immersive worlds as happens in theatre. In the process and when done well, the arts can have empathetic and life-transforming effects."
To encourage others to use the arts in this way, a competition has also been launched offering writers the chance to work with a professional dramaturg and production team to develop a piece of theatre or live arts performance.
The winner will be awarded £1000 and work with Sohaya Visions and Mukul & Ghetto Tigers to develop their script, while two runner-ups will have a reading with professional actors in London.
The deadline for script submissions is 31st January 2020. They should be sent to both Sohaya Vision at sohayavisions@gmail.com and Mukul & Ghetto Tigers at mukul_tiger@yahoo.com with a short covering letter.
Terror will be showing at QMUL Arts One, Pinter Studio in Mile End Road, London at 7pm on Thursday 7th November, and at 7pm on Friday 8th November as part of A Season of Bangla Drama. https://www.eventbrite.co.uk/e/terror-by-sohaya-visions-tickets-73296737515
Tickets are £10 (£8 concession) plus booking fee.

The play funded by Arts Council National Lottery Project Grants is also linked to a free film screening and panel discussion on global superheroism, organised by Professor Kaur as part of the Economic and Social Research Council's (ESRC) Festival of Social Science on 7th and 8th November. Both events are supported by the University of Sussex Asia Centre.