Sussex welcomes online International Junior Research Associate (IJRA) students
By: Louise Duthie
Last updated: Wednesday, 4 August 2021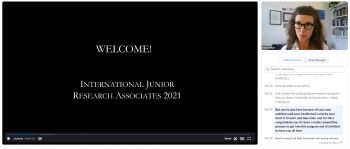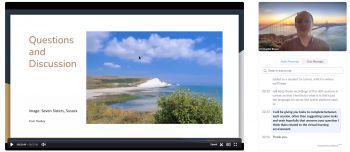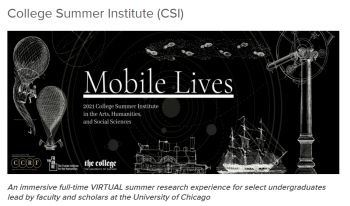 Following on from the success of last year's online International Junior Research Associate (IJRA) scheme Global Engagement and the Doctoral School have been able to support 17 students virtually this summer. We had hoped to welcome students to our campus this year but after the ever-changing situation with the pandemic it became clear that it would be safer to run the scheme virtually again this summer.
We were able to learn from last year's experience and expanded the scheme to host students from across the globe working with partners in India, Canada, Mexico, Colombia and the United States. With more time to prepare we were able to reach out to a larger group of partners and received a fantastic response of over 40 very strong applications in areas including history, anthropology, engineering, chemistry, law and education.
For students to have an authentic Sussex experience and to feel part of the research community we held a welcome event with speakers from Global Engagement, the Sussex Doctoral School and supervisors from the Arts and Sciences. Students have also been able to attend weekly training sessions to learn about the different aspects of a research project. Alongside this, students join weekly drop-in sessions to discuss their projects, share ideas and support each other. Students meet with their supervisors regularly and can utilise Sussex library and IT resources to aid their work.
This year's scheme has also allowed us to run a pilot exchange programme with the University of Chicago. We were very pleased to be able to support 6 Chicago students in the schools of Media, Arts and Humanities (MAH) and Anthropology and in exchange Chicago welcomed 6 Sussex students to their 2021 College Summer Institute in the Arts, Humanities, and Social Sciences (CSI). The exchange has been a great success, strengthening links between the two institutions and is something that we hope to carry forwards in the future.
We are extremely pleased that the scheme has remained popular, and that academics and students have been able to adapt to the new way of working. Innovative, virtual solutions like this enable us to work in a more sustainable way, providing environment benefits and significantly reducing costs to students, in addition to offering flexibility to partners and academics. We hope this new way of working will continue to allow us to work with a wider range of partners from across the globe.