Leaving a gift in your will
Here you can find out a bit more about how to leave a gift to Sussex in your will.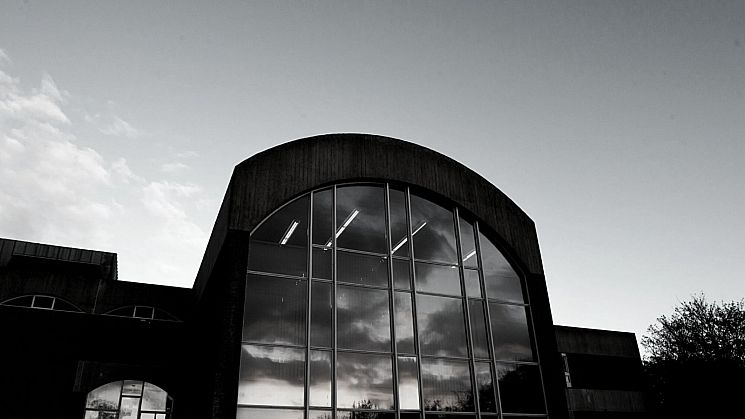 What do I need to know about leaving a legacy to Sussex?

Charitable status

The University of Sussex is an exempt charity – it has the same rights as any registered charity. The Inland Revenue claim number is XN1306 and tax claims are treated in exactly the same way as those of a registered charity.

Tax benefits

Our charitable status means there are financial benefits to leaving a legacy to us. You can obtain further details from HM Revenue and Customs on +44 (0)845 30 20 900.

Your solicitor will be able to advise you on any legal matters particular to your circumstances, including the specific effect of inheritance tax on your estate as a result of any gift.

If you are in the United States of America, you can make a tax efficient bequest to support the University of Sussex through the Friends of the University of Sussex 501(c)(3).

Will wording

We highly recommend that you seek professional advice when making or changing your will. We do, however, suggest that the following wording is used:

I pledge a gift of £X to the University of Sussex, Sussex House, Brighton BN1 9RH (Exempt Charity Number XN1306). This gift is to be used, but without imposing any legal obligations on the University, to establish [a specific purpose desired for support or general area can be inserted here]. If at my death this area is fully funded, or if it is no longer an area in which the University is actively involved, I wish that my gift is used to support activities that are as close as possible to my original intentions, at the discretion of the University of Sussex. I declare that on realisation of the bequest, a receipt from the Development and Alumni Relations Office or an authorised officer of the University of Sussex shall be a good and sufficient discharge to my executors, who shall not thereafter be concerned as to the application of the gift.

What different types of gifts are there?

Legacy gift

When making your will, providing for your loved ones will, of course, be your priority. There are a number of ways to ensure those closest to you are provided for, while still supporting Sussex with a gift in your will. Whether you decide to give a percentage of your estate, or a fixed sum;all levels of support to the University of Sussex have a tremendous impact and are very much appreciated.

Leaving a share of your estate (Residuary gift)

This gift is a percentage or share of your estate after expenses and all other gifts have been paid. A gift of as little as 1% of your estate can be an affordable way to support innovative research, or talented students at Sussex.

Leaving a fixed sum of money (Pecuniary gift)

This is a gift of a stated amount of money. Something to consider with this type of gift is that over time its value can decrease with inflation, so the gift may not remain suitable for its intended purpose. You can counteract this by including a clause in your will to allow for the effects of inflation e.g. increasing the amount of your gift by adding simple interest to it annually, or by linking it to the retail price index.

Providing for your loved ones (Lifetime gift)

This allows you to give someone the benefit of your assets during their lifetime (e.g. the right to live in your property and/or to benefit from any income that your assets produce). Thereafter, the property or underlying assets can be given to the University. Your solicitor will be able to advise on the most appropriate wording for this type of gift.

Planned giving from the United States

For US tax payers planned giving instruments can offer significant tax benefits in your life and at death, and some can even provide immediate income to you or a loved one.

The Friends of the University of Sussex is a registered American 501(c)(3) not-for-profit organisation. The rules in the area of planned giving can be complex so, while we provide examples, we strongly suggest you seek the advice of your lawyer when preparing your will or codicil.

The following are two examples of the options that we can offer. Please contact us for other alternatives.

Making a bequest through the Friends

You may make a bequest to The Friends of the University of Sussex for a specific monetary amount, for a percentage of your estate or for securities by including provision in your will or living trust for The Friends of University of Sussex. You can also name The Friends as a beneficiary of a retirement plan or life insurance policy.

Remembering the Friends in your will ensures that your bequest is exempt from federal estate taxes. Your bequest costs you nothing until your death, yet gives you the satisfaction of knowing you can help the Friends provide an education for others in the future.

Charitable Remainder Trusts

Charitable Remainder Trusts allow you to make an asset gift, usually worth $100,000 or more, to the Friends of the University of Sussex whilst enabling you and your beneficiaries to retain a benefit from the assets you give. Separately managed trusts look after the investment of the assets you have given and pay a percentage of the income on the sum invested (either fixed or variable) annually to you and/or your designated beneficiaries. The Trust remains for life or a fixed term of years, after which the remainder of the trust's assets pass to the Friends of the University of Sussex for the purpose you designate. Establishing such a Trust also generally entitles you to claim an immediate income-tax charitable deduction.

For advice on the right tax planning for your situation, please contact The Friends of the University of Sussex office by emailing americanfriends@sussex.ac.uk
Sharing your vision
If you are considering providing, or have already decided to provide a gift to Sussex by way of a legacy, we would be grateful if you could take a moment to print out and fill in our pledge form [PDF 894.11KB]. This is by no means legally binding, but offers us vital assistance with our long-term financial planning and also allows time to make sure that any wishes you have can be fully implemented long into the future.
Contact us
If you would like any further information about leaving a legacy to the University of Sussex, or for a confidential discussion, contact:
Robert Yates
Development and Alumni Relations Office
University of Sussex
+44 (0) 1273 872657
robert.yates@sussex.ac.uk
---
You might also be interested in: