News
Chancellor Sanjeev Bhaskar provides message of hope to Sussex graduates from across the globe
By: Rose Wilmot
Last updated: Thursday, 4 February 2021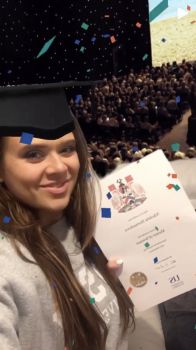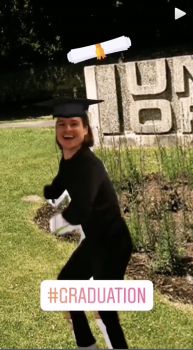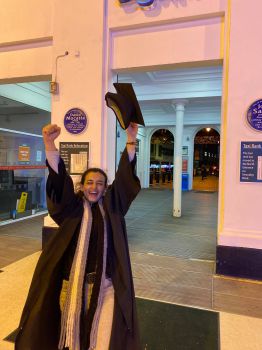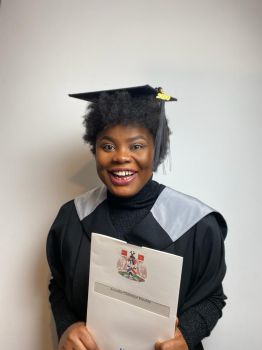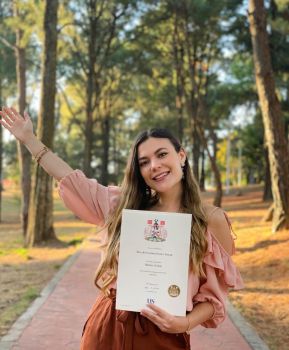 Last week, during what would have been Winter Graduation, Chancellor Sanjeev Bhaskar, OBE sent a message of hope, good wishes and congratulations to Sussex's winter graduates.
With the pandemic postponing another graduation ceremony, and the Chancellor missing the opportunity to meet another cohort of students in person, he wanted to meet them virtually, via Zoom, to hear about their experiences and find out how they might have crossed that famous graduation stage. You can watch the final video on Vimeo.
On the call he speaks with graduates about their hopes and aspirations for the future, sharing well wishes with Masooma Hyder Abedi (Management, Msc); Emily Bohobo N'Dombaxe Dola (Social Anthropology, MA); Dr Marilyn Hall (Education, PhD); Ann Furedi (Philosophy, MA); Sankhitha Gunaratne (Corruption and Governance, MA); Oscar Johnson (Modern and Contemporary Literature, Culture and Thought, MA); Sonali Mohapatra (Physics, PhD); and Lewis Sibanda (Law, LLM).
The Chancellor's video was one of several pieces of content shared with the Class of Winter Graduation 2021 last week. Whilst graduates will have the opportunity to attend a physical ceremony in the future, it was important to find a way to mark their success, as we did last summer, and show how proud we are of what they have achieved in such difficult circumstances.
Vice-Chancellor, Professor Adam Tickell, also recorded a graduation address to students, congratulating them on graduating whilst at the same time overcoming the challenges of the ongoing coronavirus pandemic. In his speech, which you can watch online, he says:
"Sussex graduations are famously lively and uplifting, a culmination of many years of hard work, and they really are the highlight of the academic year. They're something I missed greatly and I'm really sorry that we can't celebrate together now."
The University once again released bespoke Instagram filters which students were able to use via the app. In total, students have already used the filters over 1,600 times, as seen in the first two images attached to this piece from Instagram users @Nikoletah and @liam_mcmillan1. Other photos, from the top, were sent in from Ima Al Khaldi, Jennifer Emelife and Elsa del Carmen Suarez Duran.
We loved seeing all the #SussexGradatHome celebrations which were shared with us via email and on social media. You can view some of these on LinkedIn by clicking on the #SussexGradatHome hashtag or visiting the University's Twitter feed.
We know nothing can replace the real thing, but we hope this goes some way to expressing our pride in our students this year.
Caroline Lehany, Head of Graduation and Corporate Events at Sussex, also had some words to share with our graduates. She said: "We are so looking forward to when we can invite our students back for their graduation ceremony – what a celebration that will be."
Well done to all our winter graduates!