Rose Kigwana
Rose Kigwana is Community and Participation Producer for South East Dance, a Brighton-based arts organisation which creates opportunities for people to enjoy dance.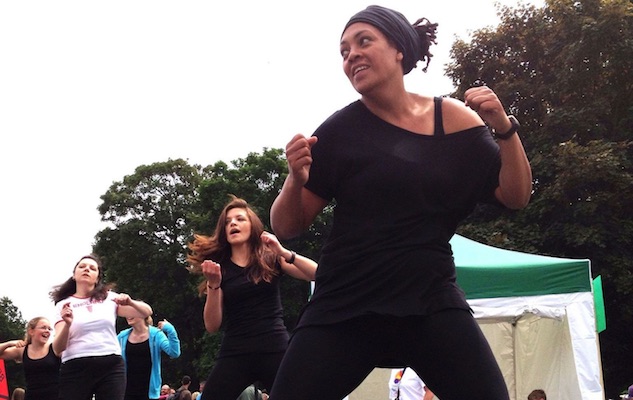 In her words
Ever since leaping up to dance on stage at my first live music gig as a shy teenager, I've been passionate about dance. I now work for South East Dance as the Community and Participation Producer. The role is a great fit for me as I know that the arts can have a real impact on people's lives.
South East Dance gives people in the region the opportunity to work with talented artists and explore different movement styles in a friendly atmosphere. We commission and support artists to create new work as well as running the Welcome Project, a programme of activities to get more people involved in dance.
The project is in preparation for the 2020 opening of The Dance Space in Brighton's Circus Street area. This venue will be a creative hub where some of the most inspiring artists from across the country will come to create new works. It will also be a place for residents of the city to interact with these artists and enjoy the benefits of dance through classes, as audience members, or as participants in a performance project.
We're really excited about a new annual community-curated dance festival, Our City Dances, which will take place on July. The festival will be an opportunity for local people, particularly in the Tarner Park area, to get involved and find out more about The Dance Space and South East Dance. The festival is just one example of how we are using dance to engage with the communities close to our new development.
---
Dance is such a powerful way to bring people together and can enable people to communicate and connect with each other.

"

Rose Kigwana


Community Participation Producer - South East Dance
---
We also work with partner venues to organise some of the best contemporary and participatory dance performances in the city. We've worked particularly closely with the Attenborough Centre for the Creative Arts since it opened and have programmed several performances there.
Fagin's Twist was a great partnership between South East Dance and Attenborough Centre for the Creative Arts. Streetfunk crew Unit 10 danced alongside professional dance company Avant Garde Dance. Led by JP Omari, the dance crew of local 14-18 years olds were so professional it was impossible to tell any difference between them and the other dance company.
I would encourage people to get involved with dance in any way they can. Coming to see one of our upcoming professional performances, such as Candoco Dance Company at the Attenborough Centre for Creative Arts on 18 April 2018, would be a great place to start.
---
You might also be interested in: