Liam Hackett
Challenging bullying with the digital generation.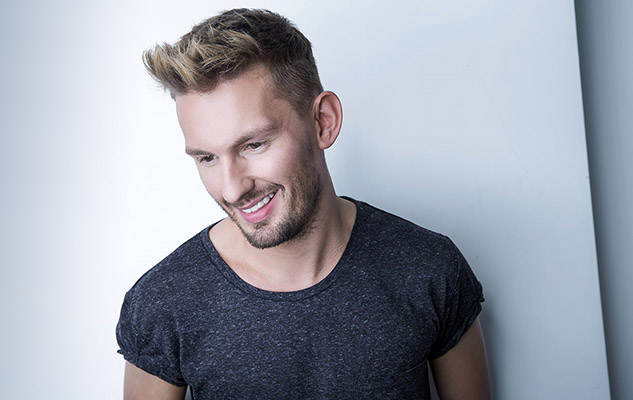 Liam Hackett has always been entrepreneurial, responding to challenges in brave and surprising ways.
When he was just 15, Liam started an online anti-bullying campaign Ditch the Label, where he quickly gained more than 250,000 followers on social media.
Just a few years later, Liam began a degree at Sussex where the campus's culture of diversity and inclusion helped give him the confidence to overcome painful experiences of the past.
"I was never very confident at all because I was bullied at school. I had never felt great about myself, but Sussex gave me a platform to come out of my shell and really figure out who I was."
Now a successful entrepreneur, Liam studied Business and Management with Marketing at Sussex, but couldn't find the right job immediately after graduation. Instead, he put what he had learned into practice for himself, setting up a digital marketing agency, Hackett and Tiger, and transforming Ditch the Label into an international charity that helps thousands of young people every week.
"It was the hardest year of my life, but after that it was all great." At Ditch the Label, Liam continues the Sussex tradition of using research and innovation to challenge norms and tackle a major social issue.
Ditch the Label supports young people on social networks and through online games so that young people can get advice in real time. And the charity's compassionate research is discovering the root causes of bullying to help prevent it before it starts.
"We know that bullying is often a coping mechanism, a response to stress and trauma. Four years ago we didn't know that. For me – as somebody who was bullied at school – that's a really empowering thing to know. Actually I wasn't the reason I was being bullied."
Looking ahead, Liam, who has represented Ditch the Label in places such as The White House and the United Nations, has ambitious plans for the future, continuing to expand Ditch the Label internationally, reaching even more young people and creating real societal change.
"Innovating is what excites me most – with the innovation comes the scalability and the growth because you come up with new ways of dealing with things and they are highly effective ways."