Iain Chambers
Iain Chambers is general manager of Moulsecoomb's community pub, The Bevy.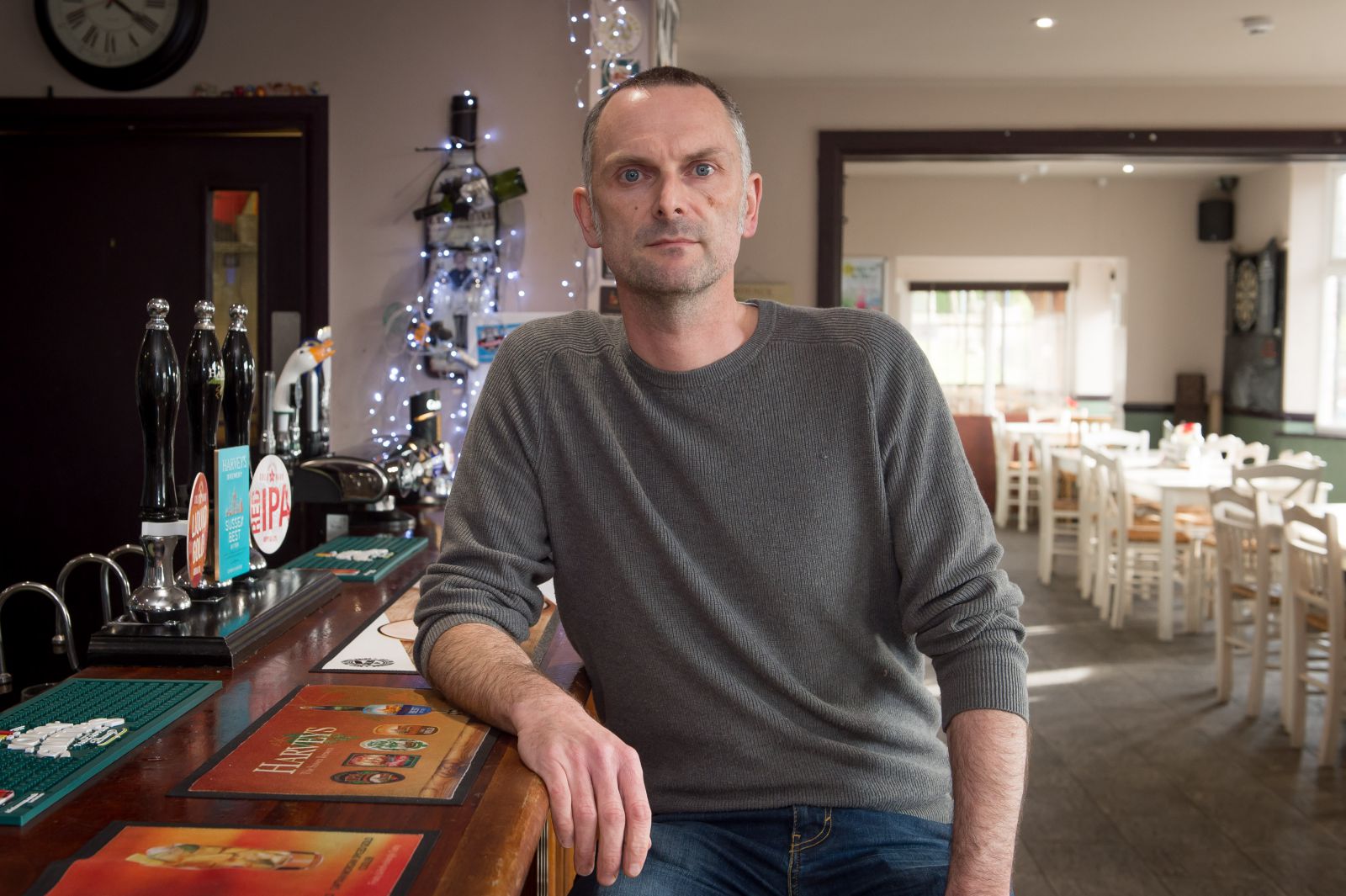 Introducing Iain
Iain Chambers is general manager of The Bevy, Moulsecoomb's award-winning community pub owned by local shareholders.
He was also one of the key people behind the campaign to buy Exeter Street Hall, a community-owned former church hall in Brighton.
In his words
Galvanising a community to start volunteering and getting involved can be quite transformational. I knew from my experience of Exeter Street Hall that people were saying hello to each other more. We were doing events and meeting each other. It was clear that the same thing was happening in the community around The Bevy.
The pub closed in 2010, but the campaign to reopen it began almost straight away. When more than 200 people had been persuaded to buy shares [at £10 each], the local NHS and the city council started to take notice and supported it. Even the police, who would have been involved in closing down the pub, know that social drinking can be less problematic than lone drinking.
There were a lot of people who said it wouldn't' work, but the people running the campaign knew the estate needed a pub that was family orientated and event orientated. It's essentially a community centre.
---
You have to accept people as they are if you want community businesses to work"

iain chambers


General Manager - The Bevy
---
We have more than 500 people a week coming through the doors, and we make sure we diversify. We have children's cookery classes and they can feed their families in the pub for free. We have a café, a choir meets here, the Woodcraft Folk come here, the Labour party holds their meeting here, the local councillors hold surgeries here.
You have to accept people as they are if you want community businesses to work. In the commercial world it's common practice to try to mould employees to your will. But that doesn't work in communities because people won't carry on joining in. We have to figure out a way to do things together.
What we discovered is that money is not the issue. There's plenty of money available if you know who to approach [The Bevy received £175,000 from the Power to Change charitable trust]. If the Bevy model is proved, then hopefully we can get other community businesses on the estate – a shop or a laundrette.
If you don't have physical spaces to meet you are left with social media spaces, where you are not looking people in the eyes and saying, I trust you, we're together. You need spaces of security and shelter where you can hang out together rather than hiding in your home.
For me personally, I do this for my sanity. I've had two periods of quite deep depression, and I realised that part of that depression was feeling that the world was a bit pointless and sad and not really working. It came to me as I was doing the community stuff that just saying hello to my neighbours made me feel better. The feeling that we can do this together has made a big difference to me mentally and emotionally.
---
You might also be interested in: