Adam Buckingham
Adam is the founding director of Brighton's Real Junk Food Project which aims to turn waste and surplus food into delicious meals.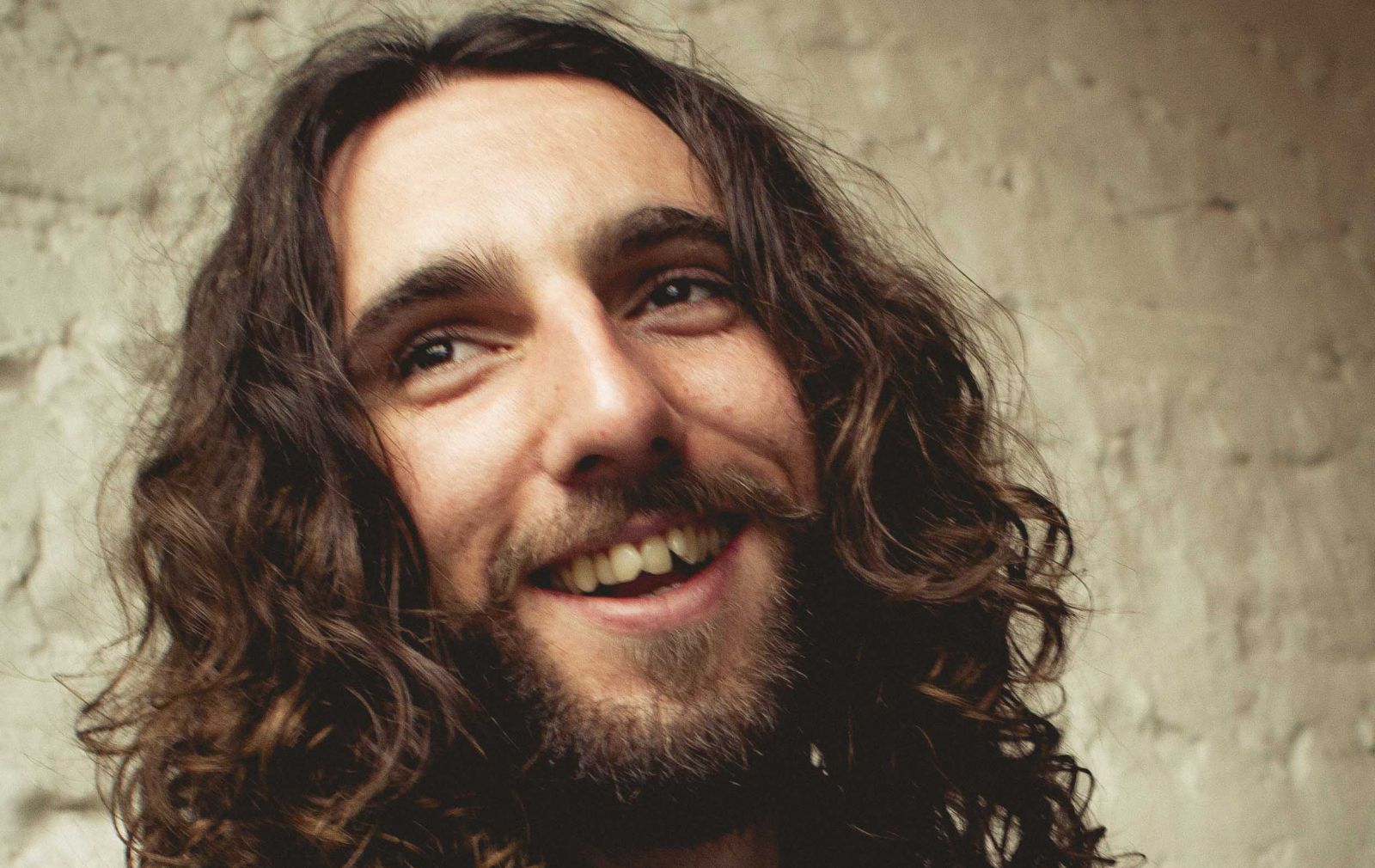 In his words
I've been working at the Real Junk Food Project Brighton since June 2014 and I'm the founding director. Our aim is to rescue food that would have otherwise been thrown away and instead use it to prepare meals for the local community.
We host cafes in a number of locations across the city, including Hollingdean Community Centre on Thursdays and in One Church Brighton (Gloucester Place) on Fridays. We also host a café a couple of times a week in St Luke's Church on Old Shoreham Road. We're also just about to open our storage hub and community shop in Bevendean where we will weigh, sort, and redistribute food.
I first became interested in the Real Junk Food Project when I saw a café in its infancy in Leeds. What really struck me was the simplicity of the idea of using a café to tackle the problem of food waste, something which I passionately believe we need to address.
---
Sharing a meal is a powerful way to bring people together, and it's particularly important when social isolation is such a big problem in our communities."

Adam buckingham


Founding Director - Real Junk Food Project Brighton
---
We throw away tonnes and tonnes food each year and Brighton is no exception. Our project takes perfectly edible waste food from places all over the city, such as supermarkets and wholesalers. It's then cooked by our volunteers or offered up for people to take away with them. In 2016 we saved over 56,000 kilos of edible food and served nearly 20,000 meals.
The Real Junk Food Project Brighton is part of a network of cafés started in 2013. It's since grown into a global movement of people who want change attitudes to food waste and make a positive difference to their local communities by running cafés, campaigning and increasing awareness of the problem of waste.
Our café operates on a 'pay as you feel' model. We don't want access to the café to depend on someone's financial circumstances so we don't have any fixed prices for the food on offer. If people are able to contribute financially then that's great, but if they can't then we encourage them to think about volunteering or contributing to the project in another way.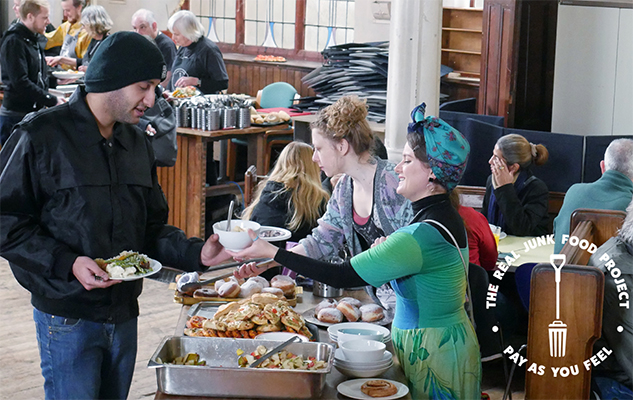 We welcome people from all walks of life and try to make everyone feel at home. It's great to see everyone discuss the food, where it's come from and how tasty it is. To me it's proof that basic needs like food and social interaction can connect us, regardless of our backgrounds or experiences.
Projects like ours rely on people who are willing to give up some of their time to help their local communities. We're staffed entirely by volunteers who, like me, are keen to make sure that people in our local community aren't going hungry when there's so much edible food going to waste. Without them we wouldn't be able to feed as many people as we do.

Our motto is to 'feed bellies, not bins'. As our network grows, I hope we can further reduce waste in Brighton and use delicious food as a way to bring even more people together. Find out more about our upcoming events.
---
You might also be interested in: