Visit our campus
Watch a play or performance, eat in one of our many cafes, or discover our unique environment. Our campus is open to the public and there are many ways to get involved in activities at Sussex.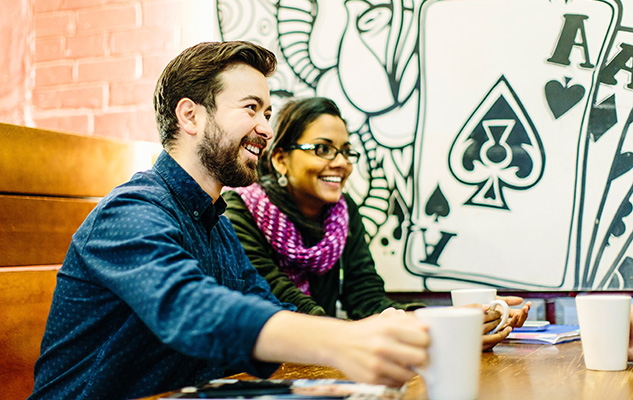 Our Community Festival
From children's activities, academic talks, food and music, the Community Festival has something for everyone.
Our free Community Festival is open to all and takes place at our Falmer campus over the summer.
---
Use our facilities
You can access facilities including:
You can also visit our cafes on campus, and bars and shops run by the Students' Union.
---
See a play or performance
Attend one of our public events, including a range of plays and performances, at the Attenborough Centre for the Creative Arts, a recently-reopened theatre and performance venue on campus.
---
Discover our architecture
There are many historically interesting buildings on campus, and some have been judged to be of national importance.
The early buildings on campus were designed by the celebrated architect Sir Basil Spence and are an example of architecture's brutalist movement.
Spence used local brick and traditional building materials, and kept his buildings low-rise to ensure the University sat naturally within the South Downs. He also included courtyards and social spaces where students could study and relax.
We have followed this same vision for all the University's newer buildings. See our plans for developing our campus.
---
Explore our natural setting
You can visit our green and leafy campus which includes wildflower patches, planted with bee- and butterfly-friendly flowers. We are also home to some of the last remaining elm trees in the UK.
The University is set within Stanmer Park on the edge of the South Downs, with rolling hills, a range of wildlife, historic Stanmer House and Stanmer Village.
---
You might also be interested in: