Creating a student village on the East Slope
We want our students to have access to the best facilities, to help make their university experience the most enjoyable it can be.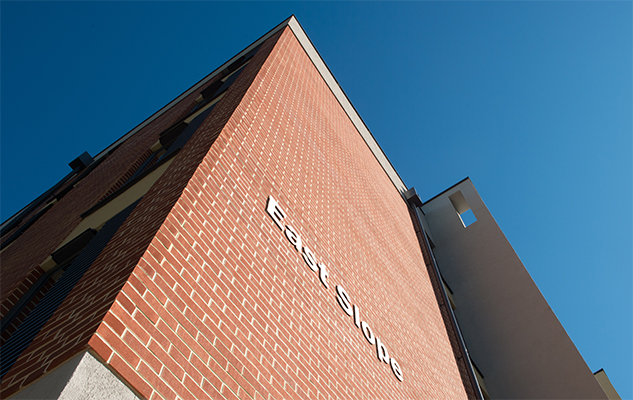 Our East Slope development is bringing the University's accommodation up to date and in line with the expectations of our students.
The new housing is part of the University's wider commitment to developing outstanding infrastructure and amenities on campus.
Our development is creating a new student village of 2,100 units to replace about 590 outdated student bedrooms built in the 1970s. This new accommodation has added to the range of student housing we have on campus.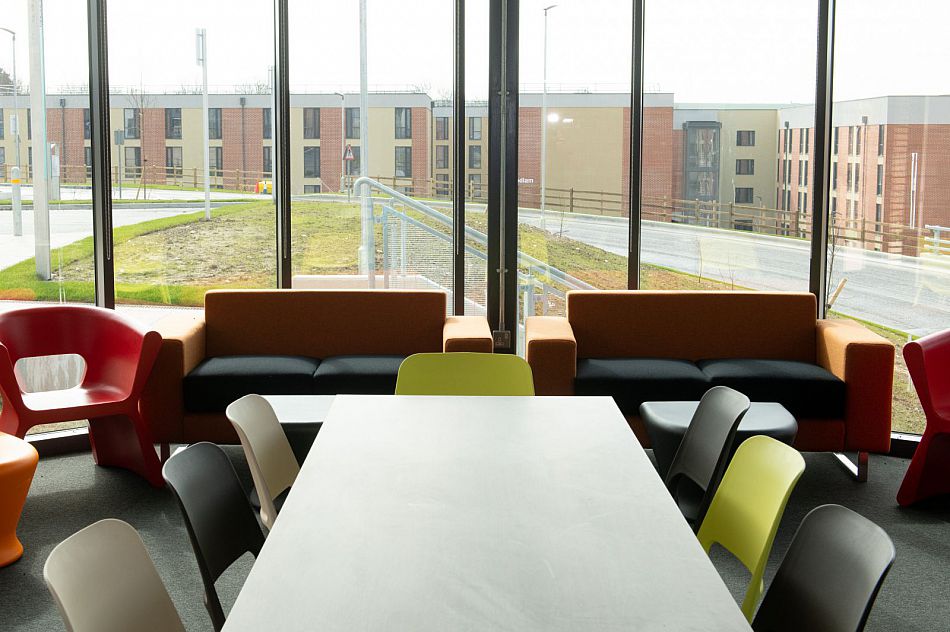 New buildings are a mix of townhouses and flats. The terraces of townhouses give students a house to share. Townhouses have bedrooms arranged across multiple floors, with communal bathrooms and kitchens.
Flats are arranged with clusters of rooms in the larger buildings. Students share a kitchen organised around a communal entrance and corridor, all on one floor. All bedrooms within cluster flats are en-suite.
Some of the buildings have communal space for common rooms and laundry space at ground level, acting as a hub for people to meet and socialise. Bookable study rooms are provided, together with secure cycle parking.
Our contractor started work on site in January 2017. They are building the new accommodation in phases; a total of 1,548 bedrooms have now been completed and the remaining 569 East Slope rooms are scheduled to be ready by the start of 2021.
Around 20% of Sussex students have home addresses within commuting distance to our campus and do not require University-operated housing.
Frequently asked questions
Questions and answers will be posted here as they are received.
---
You might also be interested in: