Enhancing our landscape and environment
At Sussex we're proud to be located on the edge of a National Park. The University has a history of protecting and enhancing our green spaces and trees.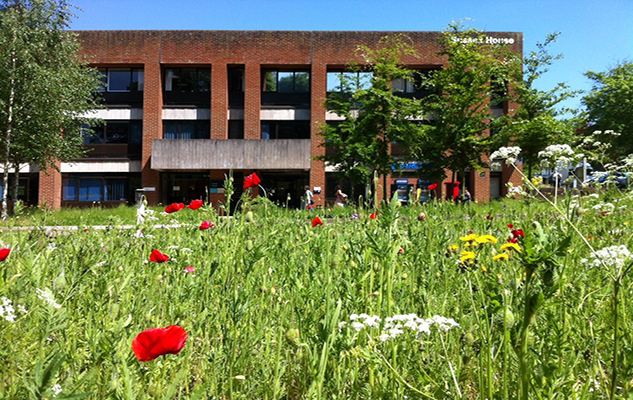 Our plans have been designed to complement the Sussex downland character of the landscape and to sit comfortably alongside the listed academic buildings that Sir Basil Spence designed when the University was first established in the 1960s.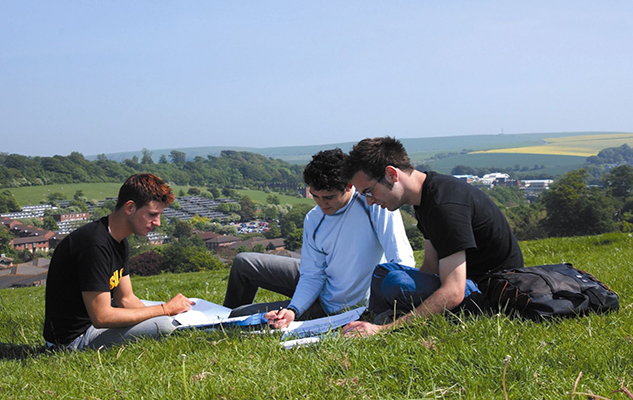 Since 1961 we have added to the trees. In 2012 we planted new woodland, which includes 2,500 mixed trees, to celebrate both the University's 50th anniversary and the Queen's Diamond Jubilee.
We will continue to add new green spaces – including a new public square in the north of the campus – echoing Fulton Court (more commonly known as Library Square), around which the core, original Spence buildings are set.
By constructing new buildings to Government 'BREEAM' standards, replacing old energy-inefficient buildings and improving the insulation and energy use of existing buildings, we are ensuring we will reduce the carbon footprint of campus activities. Our plans allow us to reduce carbon emissions by 44% by 2020 and the new buildings will be of the highest environmental standards.
---
You might also be interested in: