SPRiG Brighton Christmas Pudding Race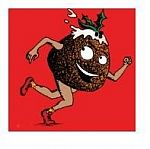 On Saturday 11th December 2010, SPRiG competed against 8 other teams in a relay christmas pudding race. Two teams of SPRiG and University of Sussex, alongside staff and clinicians from Sussex Partnership NHS Foundation Trust formed 'SPRiG Fantastic and the Boxing Day Supremes'; a team of elves and a team of christmas puddings plus turkey!
The two SPRiG teams were pleased to finish the race with all christmas puddings and all team members intact! We were delighted to have raised £755 by the end of January 2011. We are currently planning more fundraising events and details will be displayed here.