Professor Mark Walters launches Life Cycle of a Hate Crime report at European Parliament
By: Eleanor Griggs
Last updated: Tuesday, 1 May 2018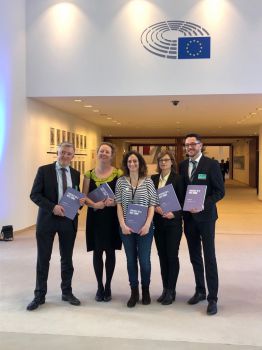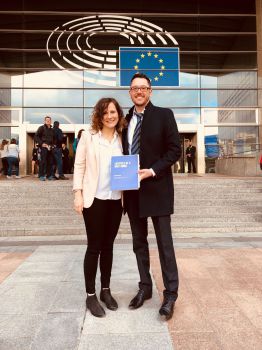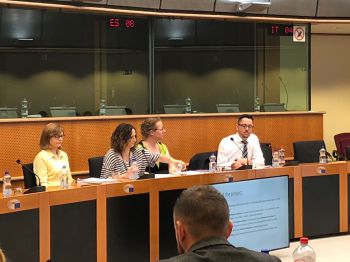 A Sussex Law School academic has launched a new report at the European Parliament in Brussels.
Professor Mark Walters launched the report, which analyses the findings of in-depth research tracing the life cycle of a hate crime in selected EU member states, at an event hosted by the MEP Lynn Boylan last Thursday, 26 April.
The 146-page report, which Professor Walters co-authored along with two other academics – Jennifer Schweppe and Dr Amanda Haynes, both from the University of Limerick – is the key output from the EU Action Grant project he has been working on since 2015.
It is based on the group's comparative study of the application of hate crime laws in five crime laws in five EU member states – the Czech Republic, England and Wales, Ireland, Latvia and Sweden – as per the obligation set out under Article 4 of the EU Framework Decision on Combating Racism and Xenophobia.
Dr Susann Wiedlitzka, who was part of the UK research team, also attended the event.
More information about the report, as well as the report itself, have been published on the Irish Council for Civil Liberties website.
(Photo credit: Dr Susann Wiedlitzka)