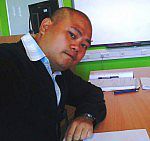 Mr
Po-Han Lee
Biography
Po-Han Lee completed his LLB at National Chung-Hsing University and his LLM at Soochow University. He once took part in the Observer Delegation representing the Republic of China (Taiwan) at the World Health Assembly meetings.
He is currently undertaking his PhD study at University of Sussex, along with which he has obtained a PGDip in Social Research Methods. He is now also an Advisory Committee member of the UK-China Media and Cultural Studies Association (UCMeCSA).
Besides research, he serves as the editor-in-chief of Plain Law Movement, as well as a columnist for 01 Philosophy, a contributor to Queerology and other new-media publics (see below). Beyond academia, he hopes to find out an alternative path to knowledge production, community collaboration, and dialogue construction. He also shares critical thoughts and study notes on his own blog: les voix.
In addition to social theories, international law and global health, he is also interested in looking at the trajectory of development of human rights and social movements, especially in East Asian societies.
Role
PhD researcher in Sociology
Thesis Title: How is nothing produced and justified? International inaction in the face of the health disparities of sexual and gender minorities
Project Description: Drawing on a case study of debates in WHO-related forums through the lens offered by the social theories of 'nothing' and 'ignorance', this study looks at at how international indecisions and inertias regarding health injustices against sexual and gender minority populations have been justified.
Community and Business
Engagements:
Organisation/Volunteering:
Grants & Awards:
Sussex Fund Doctoral Overseas Conference Grants (DOC), Doctoral School, University of Sussex (2018)
Sussex Rights and Justice Research Centre's Postgraduate Bursary Scheme, School of Global Studies, University of Sussex (2016 & 2018)
Government Scholarship for Study Abroad

(

GSSA

)

, Ministry of Education, ROC (Taiwan)

(2014-2017)

Soochow University Model Achievement & Elite Student Award (2010)
Excellent Teaching Assistant Award (on the Module 'Normative Theory of Human Rights'), Northern Taiwan Teaching & Learning Resource Centre (2010)
Diplomacy Scholarship for International Law and International Relations Study, Ministry of Foreign Affairs, ROC (Taiwan) (2009)
Soochow University Law School Outstanding Graduate Student Award: LL.M. Total Waiver (2007-2008)
Moot court competition & coaching: Philip C. Jessup International Law Moot Court Competition (national championship, 2008-10; 2012-13); Hardy C. Dillard Award for the Best Memorial & Winner of the National Round (2009); Red Cross International Humanitarian Law Moot Court Competition (national championship, 2010)
Model United Nations & coaching: NTU National Taiwan Model United Nations (Outstanding Diplomacy Award, 2008); National Chengchi University Taipei Model United Nations (Excellent Delegation Award, 2008)
Qualifications
Associate Fellow of the Higher Education Academy (UK), 2018
PGDip in Social Research Methods, University of Sussex (UK), 2016
LLM in International Law, Soochow University (Taiwan), 2013, with the dissertation on The Nexus of the Right to Health and Public Health in the Context of International Human Rights Law

LLB in Financial and Economic Law, National Chung Hsing University (Taiwan), 2007
Activities
PLM Publications & Special Issues
Plain Law Movement
One century of institutionalising international civil service: To those backgrounding global governance, 07/05/2019
Developing humanitarianism in international law: Transnational refugee crises and natural disasters, 07/03/2018
Revise ICJ judgements? Malaysia's contentions of the 2008 decision on the Pedra Branca dispute, 22/06/2017
'Really! Judge Akay of the MICT was arrested?': On the diplomatic immunity of UN officials, 21/06/2017
'Being different isn't being wrong': Combating discrimination by de-pathologisation (with Yu, Jheng-Min), 16/05/2017
Book review of 'Governing (Through) Rights': Governing rights and governing through rights, 16/04/2017
Multiple but simpler means of 'funerals': The law and cultural meanings of natural burial, 24/01/2017
'No treaty obligation, yet still, there're rights': The evolving international human rights, 29/11/2016
Infinite loop of stigma and neglect: HIV and non-discrimination from the CESCR's perspective, 30/08/2016
We are family? The new relationship between UN and the International Organisation for Migration, 04/08/2016
Human desire for peace: A lesson from the South China Sea Arbitration (Philippines v. China), 15/07/2016
Homophobia is not an illness, but it does kill: The right to health of sexual and gender minorities, 20/06/2016
Assistance from international community? On disaster response and relief in international law, 17/04/2016
Taiwan's 'meaningful participation' in international institutions: WHA-model as an example, 12/04/2016
The war on IS, the result in Syria: Illegality and illegitimacy of the allied forces under international law, 15/12/2015
Difference of terror and non-difference of violence: Paris attacks and France's self-defence, 18/11/2015
Queerology
Queer Watch
Opinion.UDN
The struggle of God, or men: The controversial entry of women to Hindu Temple (with Lin, Ruyu)

, 17/01/2019

Decriminalisation as decolonisation: A tortuous way to liberating non-normative sex in India

, 11/09/2018

Private entrepreneurs more efficient than the public sector? The myth of public-private partnerships

, 06/06/2018

Sexual rights of people with disabilities:

The unaccounted 'accessibility' of sex-district law (with Kao, Jui-Fu

)

, 25/04/2018

The rebirth of cold war? Regulating espionage: A normative lacuna of international community, 10/04/2018
A 'public health crisis'? Let's talk about the revival of anti-porn legislation in the US, 19/10/2017
Don't say you love me on the land of 'atolan': The stories behind the delimitation of traditional territories (with Yang, Kuei-Chih), 28/03/2017
The key to localising human rights values: Establishing a national human rights institution according to law (with Liu, Lung-Cheng), 20/01/2017
Who can define 'marriage'? Heterosexual hegemony and transitional justice for the right to family life (with Yang, Kuei-Chih), 23/11/2016
Special legislation for same-sex marriage is per se discriminatory (with Yang, Kuei-Chih), 22/11/2016
Lessons from les vies 'en rose': The can and can't of the 2004 Gender Equity Education Act, 27/10/2016
Liberty Times
Vocus
01 Philosophy
Crossing
Other writings
Tongzhi literature and historicised Taiwan, Formosa Salon, 01/07/2017
'Law as life': The messages behind the 'Legal Life' project, Judicial Reform Foundation, 31/12/2016
How 'rainbow factors' are influencing Taiwan local elections?

, Gay Star News, 03/12/2014

Human Rights, Minorities and Religious Freedom (II) (

with

Lee, Yi-En), Newsletter of the Chinese (Taiwan) Society of International Law, 15/02/2013
Human Rights, Minorities and Religious Freedom (I) (with Lee, Yi-En), Newsletter of the Chinese (Taiwan) Society of International Law, 18/12/2012
Decoupling policy in minimum wages for local and migrant workers in international law: Preliminary analysis (with Lo, Sheng-Hsuan & Huang, Hai-Ning

),

Newsletter of the Chinese (Taiwan) Society of International Law, 04/11/2012